Sorry that's temporary from google translate:
Siemens and agency OMD Digital (part of OMD OM Group) in the new digital communication offered to look at the masterpieces in terms of washing machines Siemens i-Dos.
In a special online gallery agency team has gathered a collection of world-famous paintings, including works by Aivazovsky, Perov and Briullov. But in terms of "artificial intelligence" presented works are unusual for us the name "Three dirty sheepskin," "ultra-rigid water", "woman finds the spot," etc.
The creative concept is revealed in the properties of a new washing machine: Siemens i-Dos in the plot of any picture distinguishes the type and composition of the tissue, assessing its weight and the different nature spots, and according to these indicators has its own version of what is happening in the famous paintings.
This approach seems to be less romantic, but he can not refuse to practicality. A person can only get aesthetic pleasure when you look at the picture, while Siemens i-Dos offers precisely calculated solution to any problem is detected. People can only enjoy the contemplation of beauty.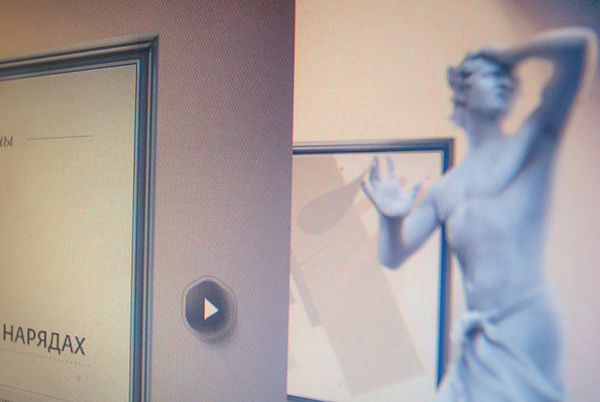 Project team:
Super Project Manager: 
Alexander Sychkov
Creative:
 Alexander Lubavin, Yuri Mikhailov
Art: 
Leonardo da Vinci, Vasily Perov, Ivan Aivazovsky, Karl Briullov, Ilya Repin, Vasily Vereshchagin, Franz Snyders, Claude Monet
Design: 
Ruslan Latypov
Animation:
 Pavel Nenedin, Paul Bragin
Launch project