Art direction, identity and website for photographer Andreas Kleiberg. The promotional kit included a tote bag and a 28-page fashion magazine in a newspaper format.

Business cards
4 different A4 sheets of business cards.
Printed on 300 gram Curious Metallic, Ice Gold with perforation and blind debossing.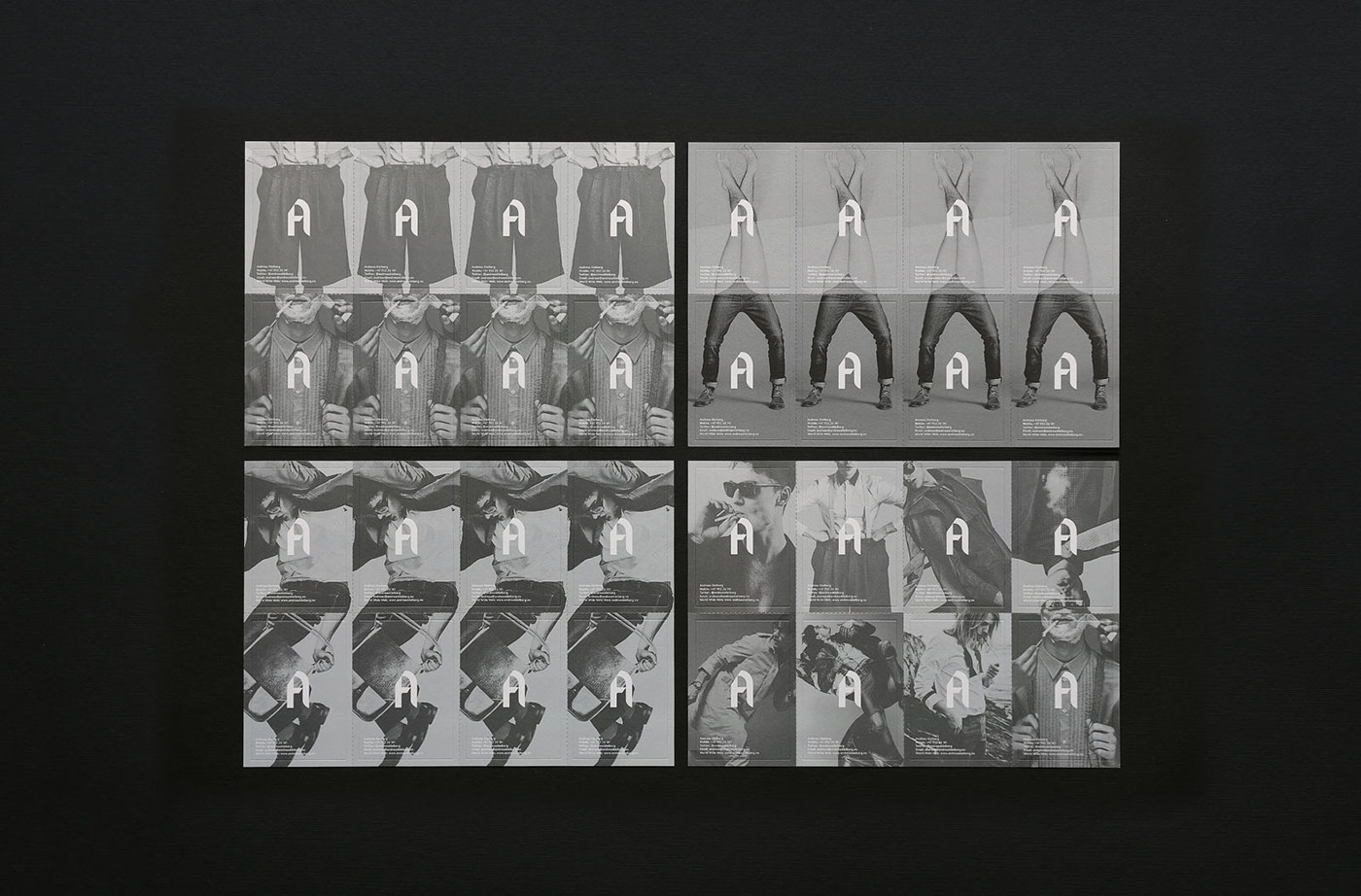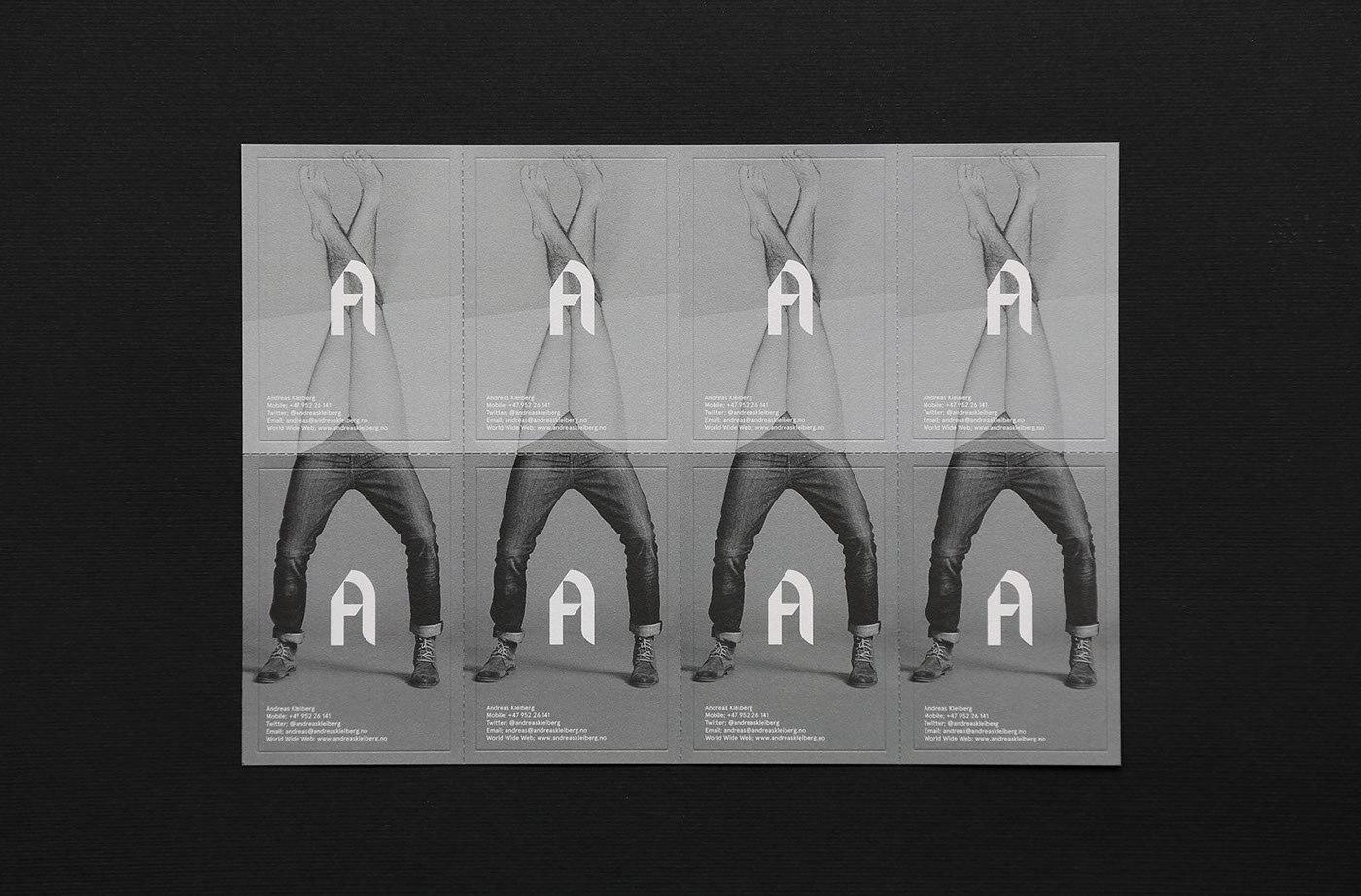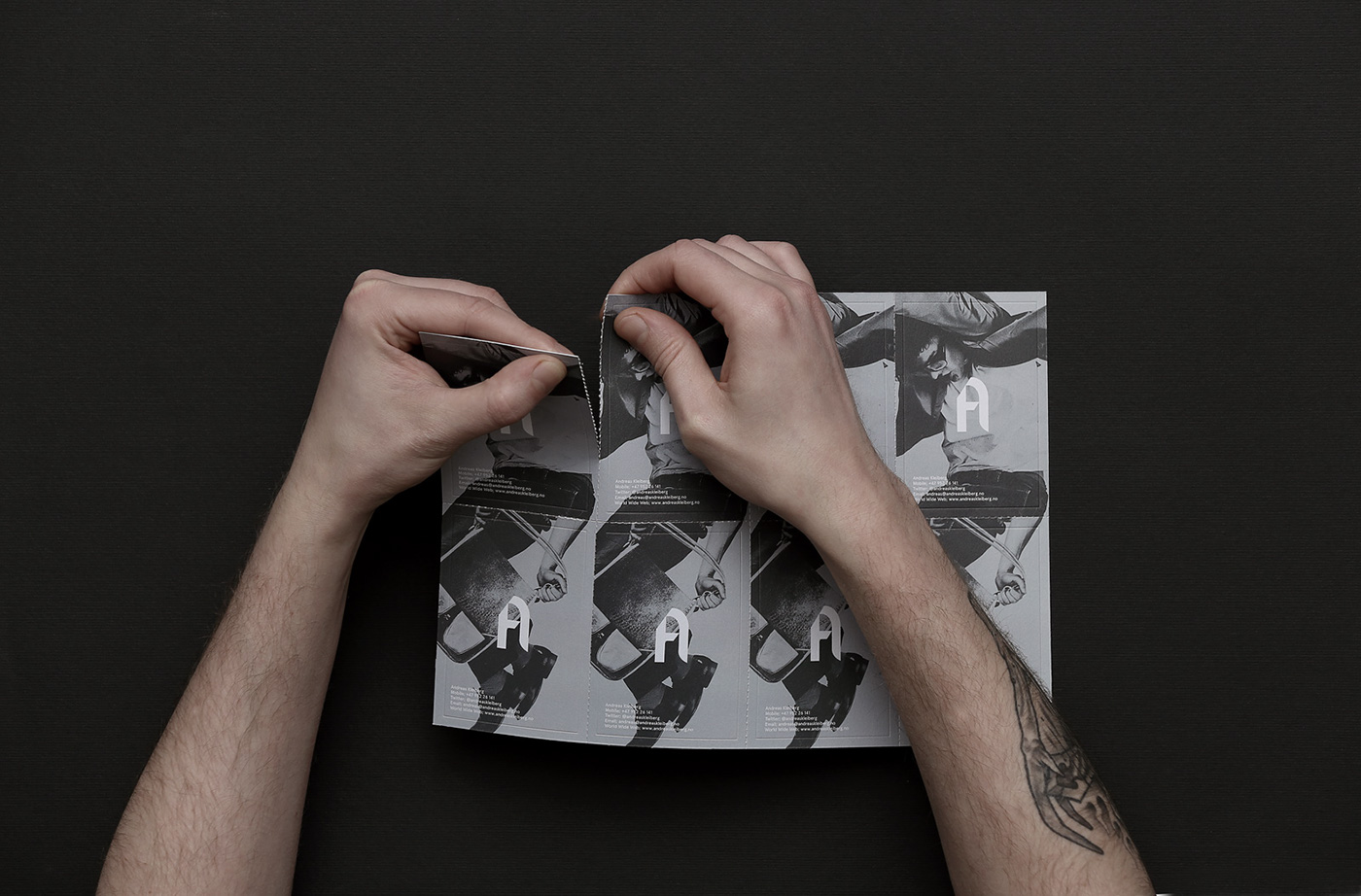 Magazine
Promotional newspaper magazine (28 pages) with a silver sprayed mark on the cover.
Website
A modern and responsive website based on a scrolling concept. Once you enter a case you can scroll/swipe through the whole portfolio without going back/forward or click a single click. Development by Værsågod.