Sited at the base of Sonoma Mountain with expansive views over the vineyard and valley beyond, this monastic stone and steel structure serves as private residence, environment for art, and mapping device for its site. The design is intended to quietly reciprocate the complexities of site and program, enhance the relationship of indoor and outdoor space, and capture a serene spirit of place. 
Careful consideration of the structure's profile, its relationship to topography and landscape, and a meticulously choreographed arrival sequence strive to achieve modesty and energy efficiency, despite the home's large size.  Spaces are organized along a reflecting pool running due north/south, which provides orientation among the site's undulating horizons.  As one moves through the house, a series of sequentially measured experiences unfold cinematically, each of which helps build an understanding of the site and the building's relationship to it.
The structure's elongated profile and orientation allow passive solar heat gain on cool mornings and provide shade on hot afternoons. The building's layering also allows light to penetrate the house in a variety of ways throughout the day. Additionally, the reflecting pool provides passive cooling through hot summer months. The use of a geothermal heating and cooling system further augments the home's energy efficiency.
Materials were chosen to invoke tactile sensibilities and to reinforce a mental mapping of place. Material, texture and light are manipulated and juxtaposed to enhance their respective readings within the overall narrative.  Stone and wood floors imply one's relative position "on" or "above" grade respectively, augmenting a reading of the structure's relationship to the hillside. The visual, tactile and acoustic qualities of each material contribute to a mnemonic mapping of the house and its landscape.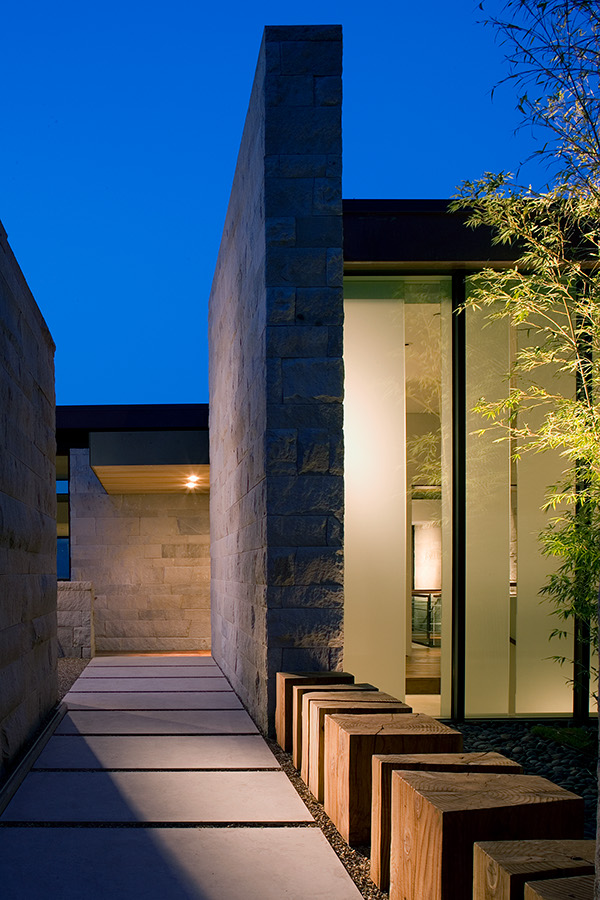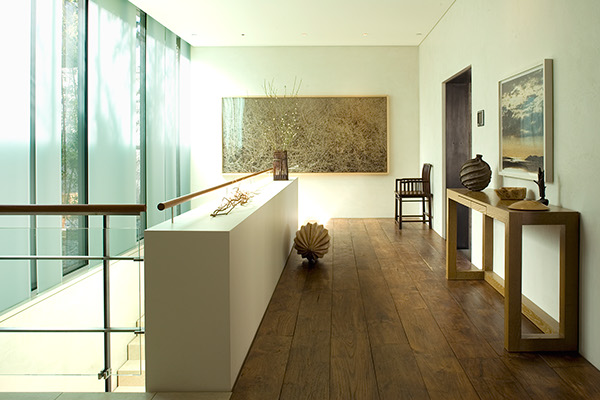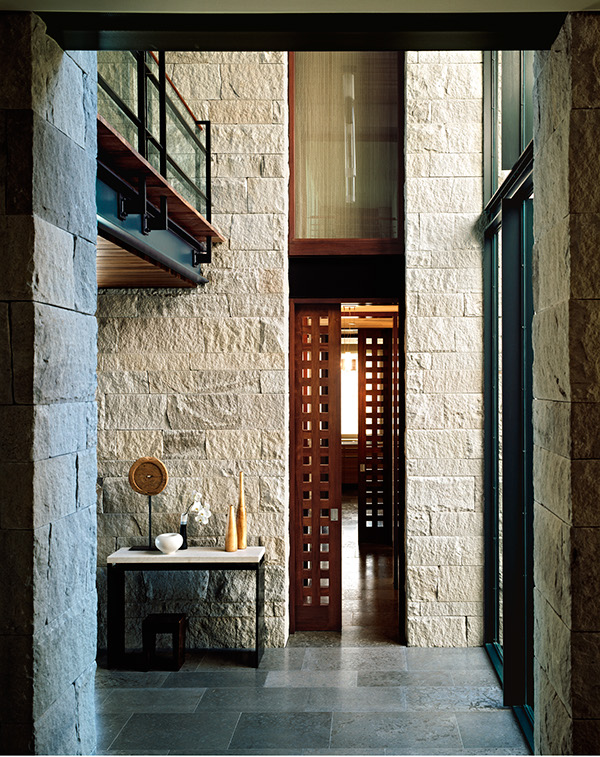 Photography:  Matthew Millman, John Sutton