¿Cuál es la situación real de los inmigrantes latinoamericanos en Bruselas, la capital de Europa?
Which is the real situation with latin american migrants in Brussels, the European capital?
¿Qué significa realmente pasar quince días en el Centro de Internamiento para Extranjeros de Barcelona?
What does really spend two weeks in Immigrant Detention Center in Barcelona?
¿Qué pasa con los niños nacidos en España, hijos de inmigrantes sin papeles?
What about children born in Spain, children of undocumented migrants?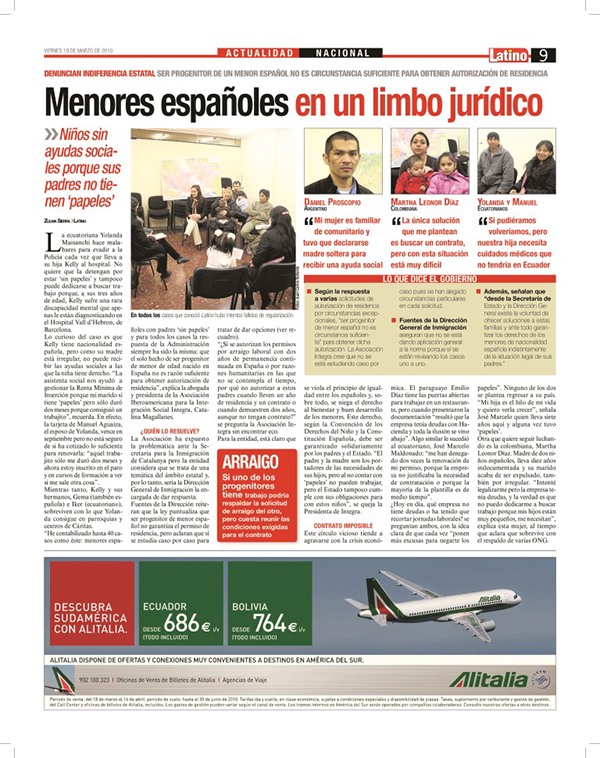 ¿Cómo puedes vivir en España siendo inmigrante latinoamericano sin papeles?
How can you live in Spain being undocumented Latin American immigrants?