This is what the printed project looked like.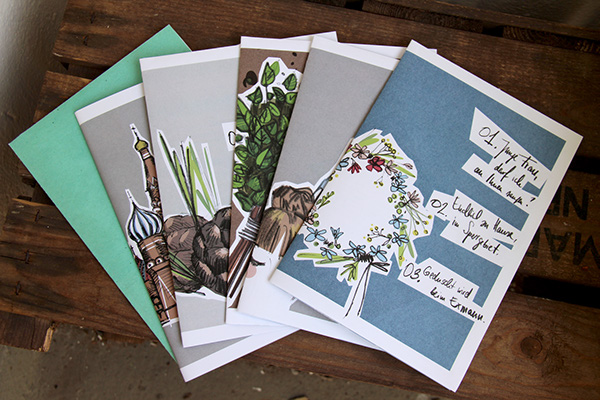 The story is about a journey across Russia, so I needed a map. Every flyer had a part of the map printed on it's back. All parts put together create the full map.
All illustrations were originally drawn on paper and then digitally completed.
This is how the layout of one of the flyers looks like. Handwritten elements and illustrations help to structure the text.