This is my illustration for an international art project initiated by ANTI Denim.
666 selected artists are up to fill their very own frame of a provided movie clip with darkness.
For my frame I portrayed Hel who - according to Norse mythology like the Heimskringla - is the ruler over a realm called 'Hel'.
She also is - along with her siblings the wolf Fenrir and the serpent Jörmungandr - one of the three children of  Loki.
This is the original frame: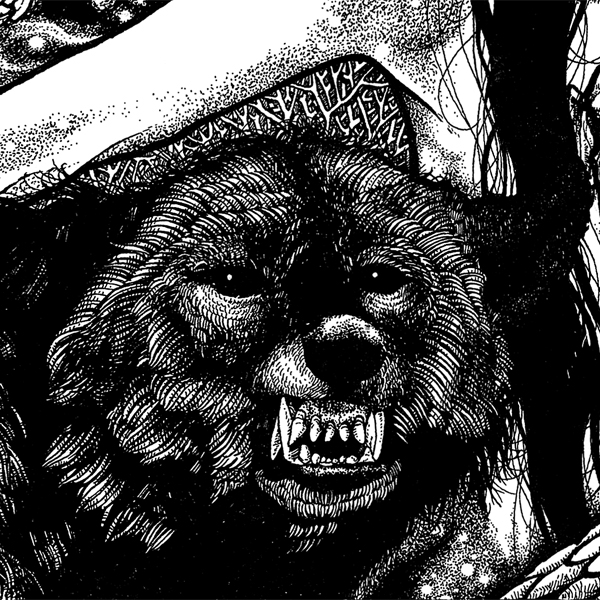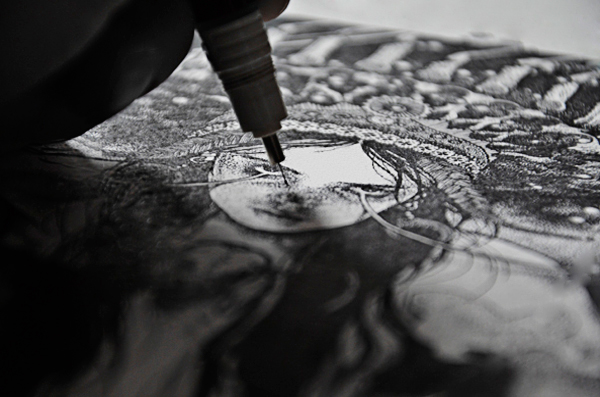 666 Frames Artist Collection:
(photographs © by ANTI DENIM)
 
The 666 Frames Project online: