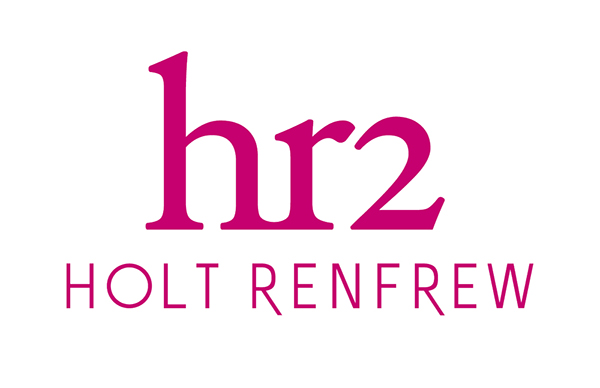 BMD Brands a Premium Off-Price Store for Leading Luxury Retailer, Holt Renfrew's First hr2 Store Opens in Quebec.
Holt Renfrew, Canada's destination for luxury retail, has recently opened two new stores under it's off-price store brand hr2. Bruce Mau Design worked on the naming and visual identity for the new retail concept.
BMD designed the identity to reflect the lively, colorful and modern shopping experience customers can expect when visiting hr2 stores. hr2, will showcase over 150 leading brands with an exciting assortment from the likes of Alice + Olivia, Diane von Furstenberg, Splendid, Tory Burch, Ralph Lauren, and hr2 private label.
Holt Renfrew has 2,300 employees with nine stores across Canada, and is part of Selfridges Group Limited. The first store locations are in the south shore of Montreal and Vaughn Mills north of Toronto. The company says hr2 will be a national presence by 2015.