An identity rebrand for The Cheese Shop based locally in Nottingham. 
The new Cheese Shop brand identity is clean and simple, following the idea that 'It does what its says on the tin'. The Cheese Shop sells cheese and it does it truly well. When going to visit the owners of The Cheese Shop to ask some questions about their brand, i realised that the atmosphere there was very friendly and welcoming. I felt that this was also a USP and is indicated within the conversational language that features throughout the designs. The designs have been screenprinted onto a variety of shades of murano paper to suggest quality and to give a personal touch.
The promotional fold out A6 booklet hold interesting information about The Cheese Shop, giving the reader and insight into what it has to offer. The booklet is designed to be given out in public, positioned within the shop or handed out when purchasing in store so that people can learn more about The Cheese Shop.

The booklet is folded securely with a brown paper label to keep it compact. It has been designed to interact with the text on both sides of the booklet when placed over the top. The misprints and imperfections of the prints help to give a rustic feel to the designs.
The brown paper bags act as a promotional item, executing the conversational language, illustrations, brand logo and information encouraging people to learn about and visit The Cheese Shop.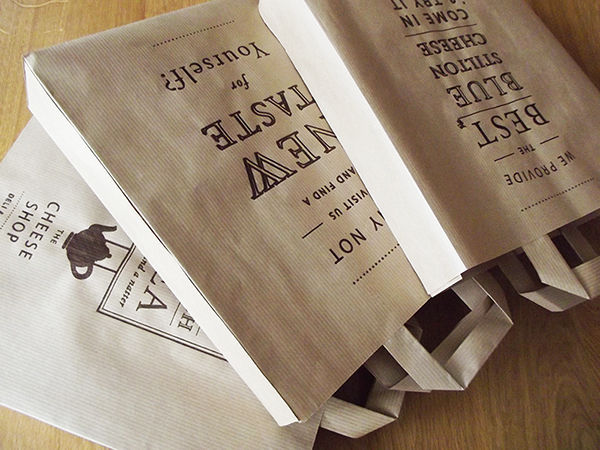 The wrapping paper for the cheese executes a repeat pattern that encompasses the brand designs. The pattern has been screenprinted on to a range of different mediums such as brown paper and beige texture material to add variety.
The packaging is fixed together with stickers, string and labels to add a finishing touch. 

The food and drink menus display the delicious range of refreshments that The cheese Shop has to offer. The menus are designed to be placed within the new Cheese Shop cafe giving the opportunity to display the brand identity in other parts of the shop.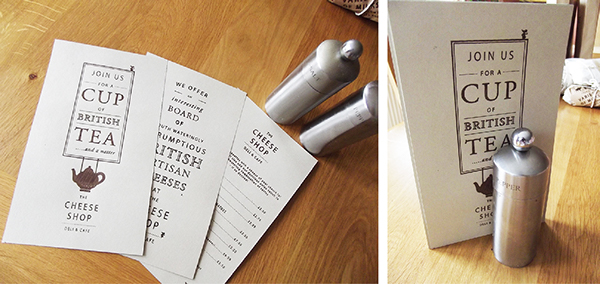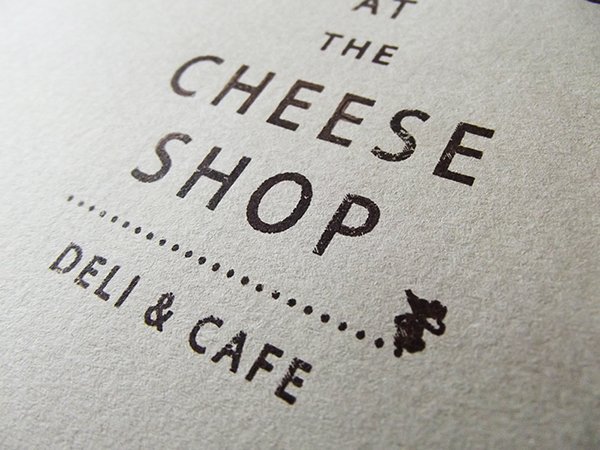 © Copyright Charlotte Estelle Littlehales