During the Graphic Design Festival Breda, I participate at a workshop called 'Tempting Typography'.
This three-day-long workshop was based on window-typography.

Every participant joined a retailer on the St.Annastraat. On the basis of an assignment, the participants designed to reach a result which had to qualify and be able to stay on the shopping windows for a longer period of time.

The end result is a beautiful street with extraordinary handwritten window-typography.

The workshop was held by Studio Airport / www.studio-airport.nl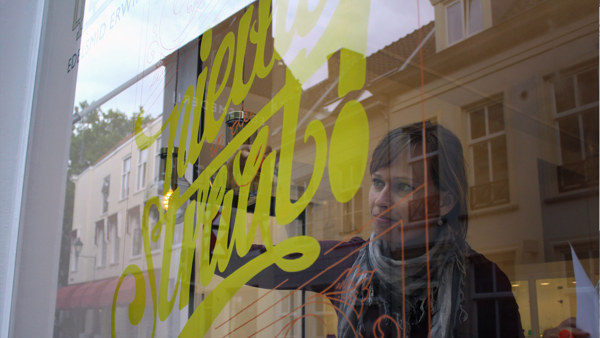 Thanks for watching!
 
Copyright © by Wendy Steenks. All rights reserved.
 
www.wendysteenks.nl