An ambient campaign to promote a brand new music festival franchise without traditional use of ATL advertising.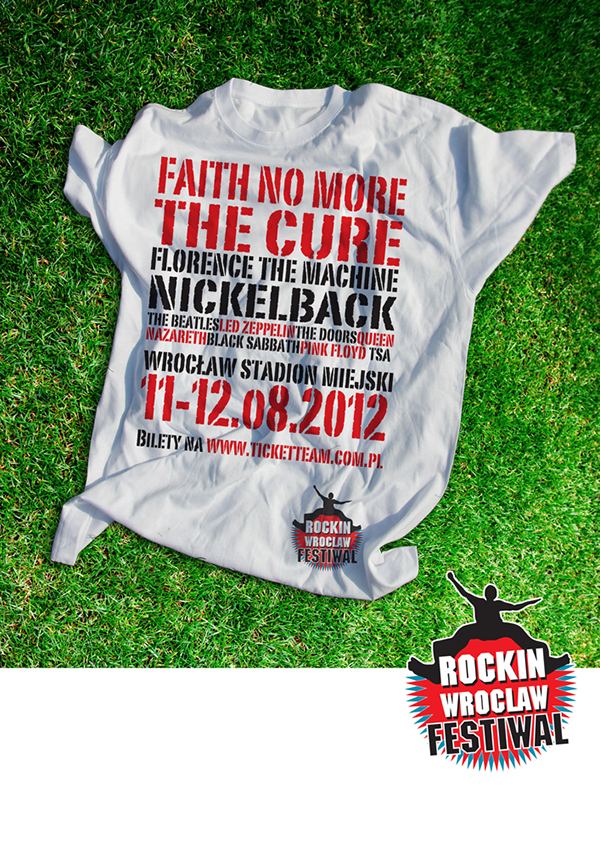 We have created a t-shirt. That's it.
The T is to be used as the only promotional material of the Festival. It is placed on walls as a poster, it is given away at every possible occasion and finally it is just left in pacets all over the city, in bars, pubs and cinemas.
The point?
Wear it on the steets at certain dates and places and you have a solid chance of getting a free ticket from our "secret agent".
This way we create a huge batch of moving advertising spaces with a cost of a t-shirt.