355 Eleventh Street is a LEED Gold adaptive reuse of a historic (and previously derelict) turn-of-the-century industrial building. The three-story, 14,000-square-foot, mixed-use project was developed and constructed by the building's owner and primary occupant, a general contractor specializing in green building. A LEED Platinum restaurant and bar occupies the first floor and exterior courtyard.
Originally a warehouse, the historic structure's new role as a multi-tenant workspace gave rise to a new set of constraints for the building envelope. A collection of metal and glass apertures, sensitively inserted into the original structural frame, provide the functions of entry, exit, light, and view necessary for the building's new mixed-use program. The largest of these apertures unfolds within the interior to become a bridge traversing the two-story lobby, finally terminating as a reception desk for the second floor offices.
On the east and west façades, the new metal skin is perforated with fields of small holes that allow light and air to pass through hidden new operable windows. The perforated skin mitigates solar heat gain while enabling cross-ventilation of the interior. This rudimentary double-skin façade becomes a screen for sunlight and air allowing the staid, industrial character of the original building to be maintained without the visual introduction of new fenestration.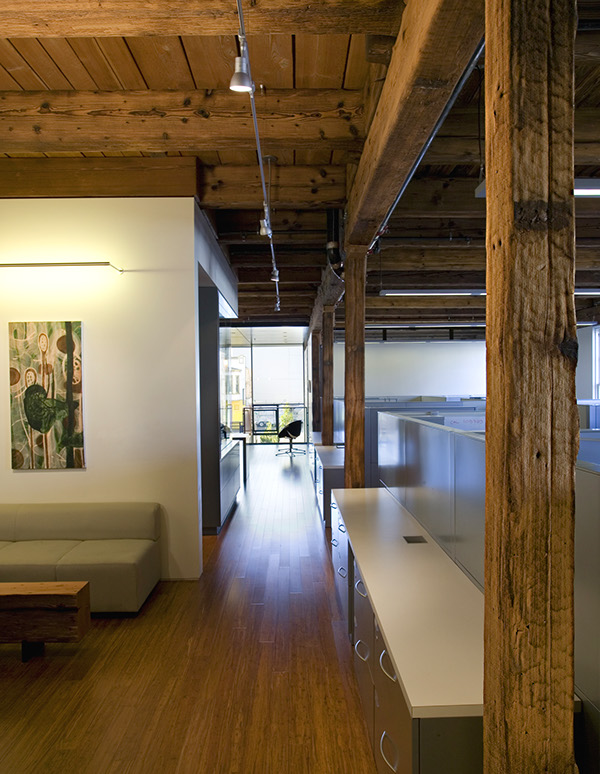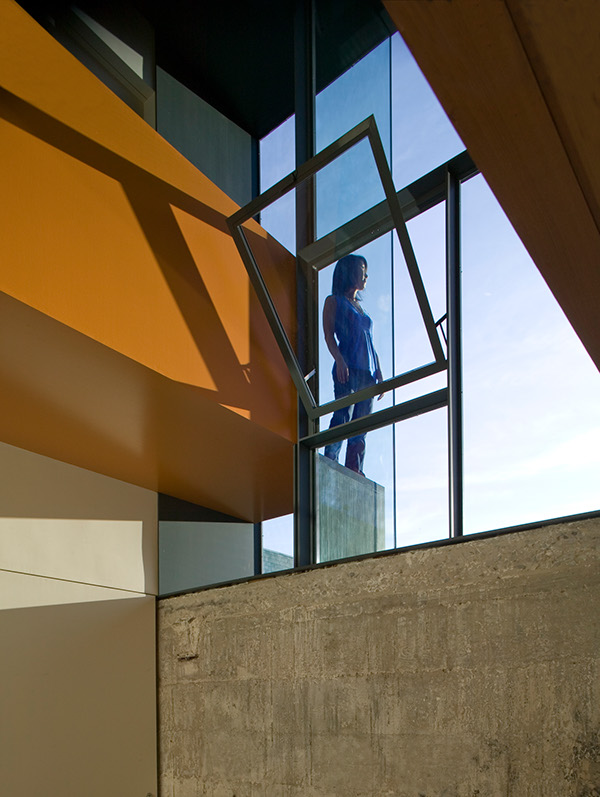 Photography by: Matthew Millman, Richard Barnes