I illustrated and animated this header for the app developing company Pixel Lab.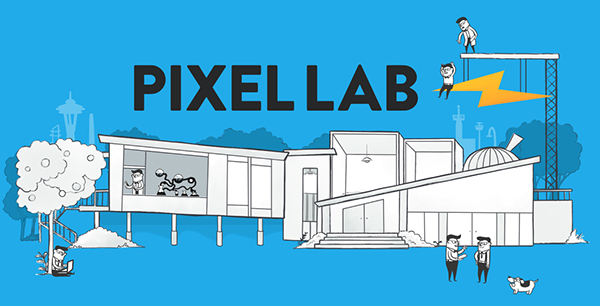 Here's the first sketch I did for this project. The idea was the "Pixel Lab" to have hints of retro architecture along with some lab stuff and vegetation around. The lab guys needed to look like funny nerdy scientists and had fun designing them.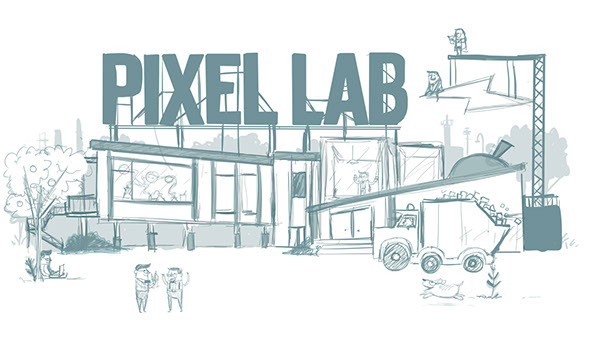 At first it was going to be in full color, so I made some rough color test sketches to figure out the feel of the illustration.
Here was the first finished version of the illustration. The client liked it but felt that it should have gone in other direction.
So then he sugested we try black and white with a more traditional feel. I tried to emulate ink and watercolor.
After that the client decided he would like it to be more ethereal and not so heavy so we started toning down the greys to a more washed off look. It was aproved and after making all the animations in Anime studio, my part of the project was done.
This is the final web version. They made final changes and arranged the characters I made in the illustration.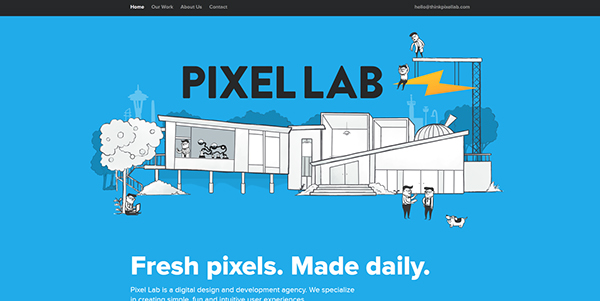 The full animated version can be seen here