Tuesday 2nd April 2013.
Second additional development of the Doodle project. I have expanded a couple of the areas to focus, on the past event and current work in progress on the the City, plus acknowledging the Rememberence of the Flowers in the Cones campaign.
More development to follow...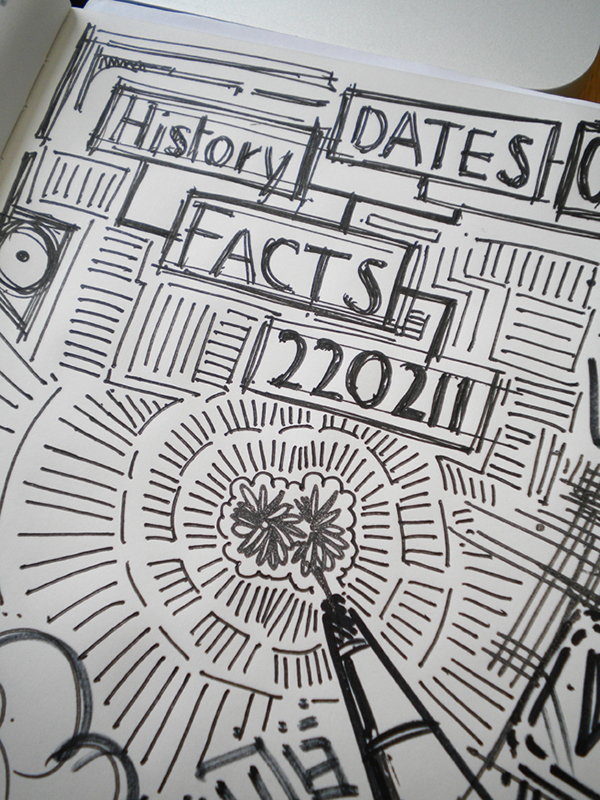 Wednesday 27th March 2013.
The Doodles Project, is a creative fronted opportunity for local artists, to submit a piece of Doodle Art, which will form 1 of 10 Specialist covers, for a new book on the Artbox Project, which will be given out to the Stakeholders of this initiative, here in Christchurch, NZ...
The are just some of my early visual thoughts, based on my experience of being based here now for the last 5 months. The completed version will be white on black, and this will also be photographed.
More Doodle development to follow in the coming days...