Photorealistic portrait created with Daz Studio 4.5 pro. This render was taken to Photoshop for enhancements - colour correction, blending render passes and some level of photo manipulation was involved.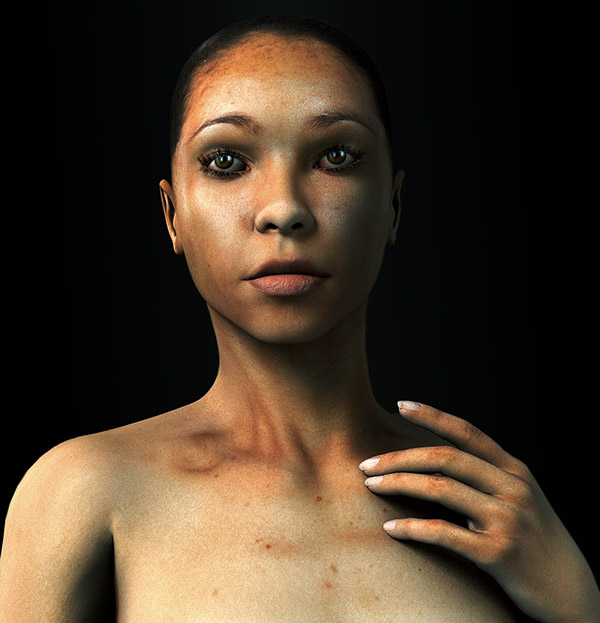 The original render with no post work done
A view of the model's face.
An ambient occulusion styled render created within Daz Studio's render editor. This formed one of the passes I used to blend with the final render within Photoshop.