All artwork is theirs.
Designed and developed using Joomla CMS & Gantry framework. 
The Los Punk Rods wanted a non-Flash website that would allow them to edit the website themselves, add large amounts of photos from the annual Greaserama, have a user registration and photo upload that linked to their Paypal, show nearby hotels and directions for all of their out of town guests - and have most of the same features available on mobile. We did that.  
http://lospunkrods.com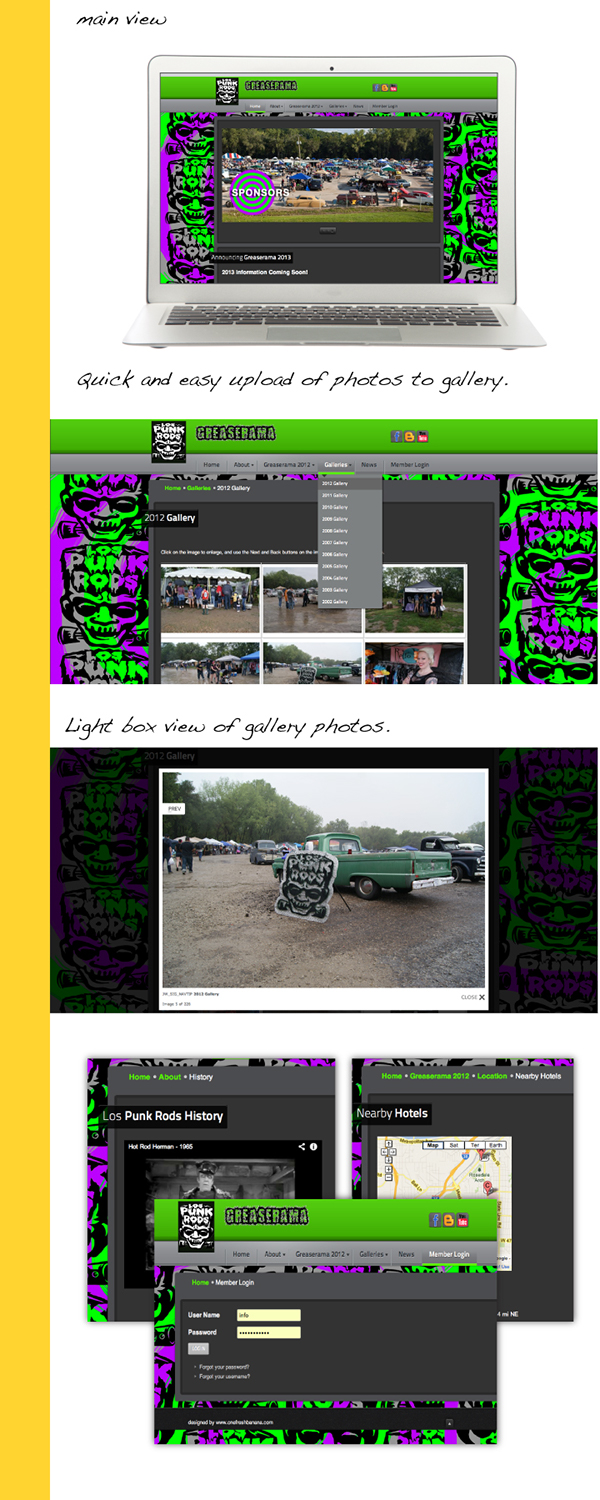 More info: Easy access for user on any browser with user permissions set up to allow some editing capability and others authoring capability. In addition, each "page" is set up as an article that can be moved and updated easily. Fully editable site for the basic user. Form registration was set up to allow a picture upload, description of vehicle, and paypal payment with a download of entries after event.