This is a project in RISD foundation year 3D class. Popsicle sticks and coffee stir are two fine common place material that can be used for many craft project. These are two explorations I made aiming to create cheap and  beautiful lamp. I got the inspiration from asian lanterns and try to make them look clean and modern.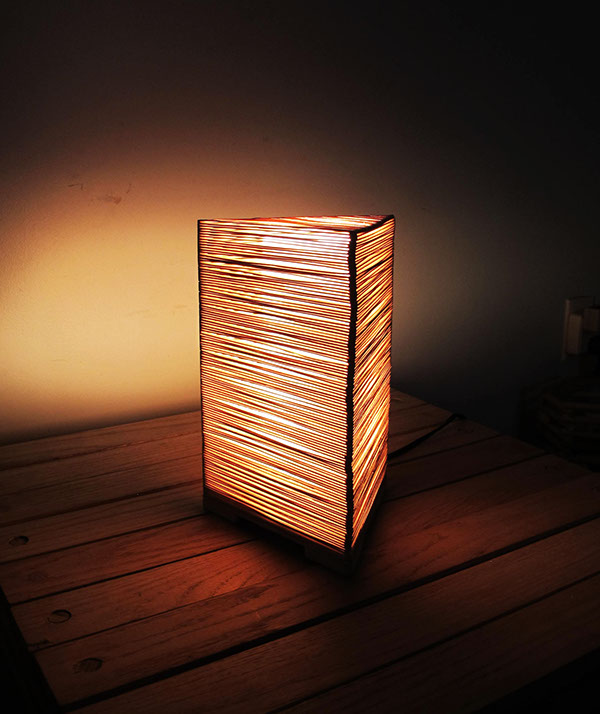 A paper sheet rolled into tube can be added inside to further diffuse the light.
Paper of different color can be changed to give different atmosphere.