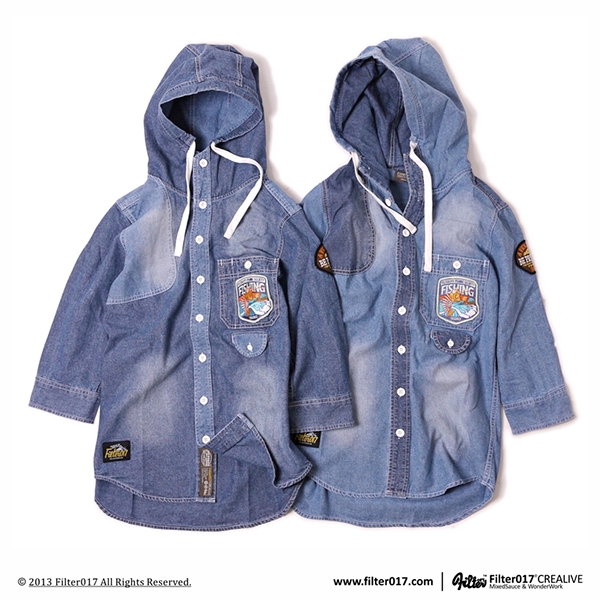 Continuation the OUTDOOR LAB theme, this time Filter017 using the virtual organization B.S.F (Boy Scouts of Filter017)as topic, use the Taiwan locally production high level denim as the basis material,and used the old special denim sewing machine machining, commissioned the Taiwan local denim pants master with decades experience, with hand-sewn to get the single production, there's a lot of detail on the hooded shirts. 

Even get more complicated with the intention of manufacturing process, complete interpretations the whims but without losing the details of American casual style, bring the heavy classical item for the FCL OUTDOOR LAB series.
Color:Light blue/Deep blue
Size: S / M / L / XL
Release date:2013.3.29(Fri) 
Made In Taiwan.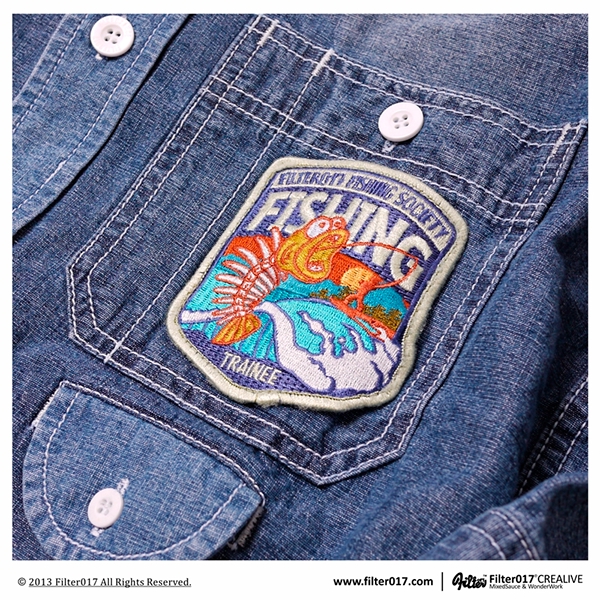 Filter017 CREALIVE Shop
Add: No.10, Ln.201, Sec.3, Sanmin Rd., North Dist., Taichung City 40445, Taiwan(R.O.C.)
Tel :+886(4)2225-8131
*If you trip in Taiwan, welcome to visit our shop in Taichung City.* :)