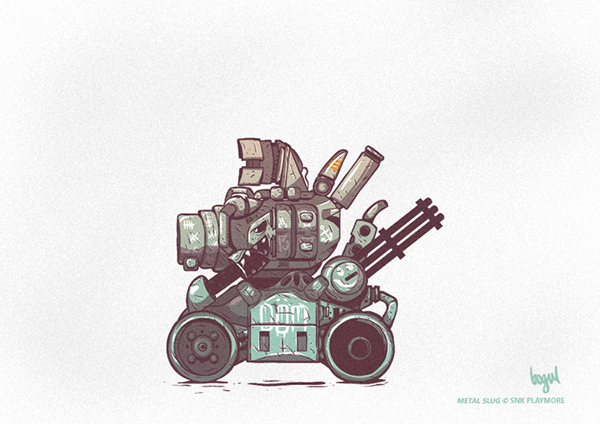 Some said, that my

DOOM

 wrecked tank looks like taken from

Metal Slug

franchise. I liked that, so I've decided to make a tributue/fanart of that series, which I love. So here it is, my version of SV-001, The Metal Slug:) And I wanted to make it close to my

DOOM 

Sherman-like, so SV-001 is also detracked, without one wheel, wrecked, but not so terrbily as my previous tank. 
All rights reserved to SNK Playmore.