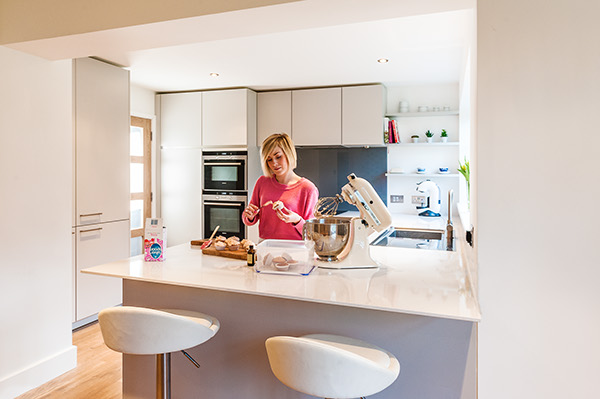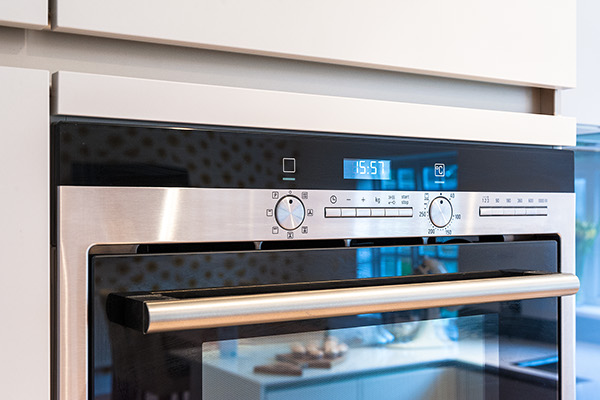 A young couple look to create their first home together, with the kitchen living space taking centre stage.
A complete lift has been given to a tired house, with the creation of his new and functional living area.  The kitchen has become a great space for both working and entertaining with family and friends. Even the future has been considered as the kitchen storage can adapt and develop with the possibility of a growing family!
Timeless appeal was created using Sterling Grey, a classic colour from   SieMatic, whilst units from the S2 range combined with 12mm Silestone worktops  and a dark grey glass splash-back produce the sleek and contemporary feel that was desired.  A brushed stainless steel Itho boiling water tap provides safe and instant hot water, and use of multimatic tracking inside the units allows for endless storage capabilities.