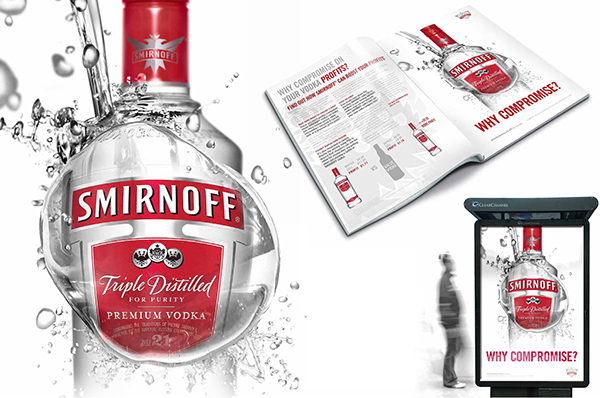 Smirnoff wanted to convince people not to 'trade down' during the global financial crisis and to ask for the brand by name, rather than just "Vodka and x"... Purity was a key differentiator as Smirnoff is triple distilled.

To demonstrate this visually, I used a single droplet of pure Smirnoff to magnify the 'Triple Distilled' message and highlight the brand name.

The key art was shot and montaged in a 3D environment, manipulating the droplets one by one to create the desired drama. Campaign rolled out across the UK with both trade and consumer communications.