This is a sound collection box from Underworld's live tour that took place all over the world. The box traces their journey from 1999 to 2011 and emphasizes their global success.
Underworld LIVESET 1999-2011
Where each tracklist is placed indicates which country the shapes of the letters 'WORLD' on the ftont side are based on. Two yellow lines suggest that the front and the back are intertwined.
裏面の各トラックリストの位置は、全面の'WORLD'の各文字の位置と対応しており、各文字がどの国の形状を模しているのかを示している。また、2本の黄色のラインは表面と裏面が対応していることを示唆する。
The surface inside of each sleeve is coated with a shiny white layer in order to make a visual connection to the outer package.
各スリーブの内側の面は外箱と同様に光沢のあるホワイトでコーティングされており、外箱との視覚的な繋がりを生む。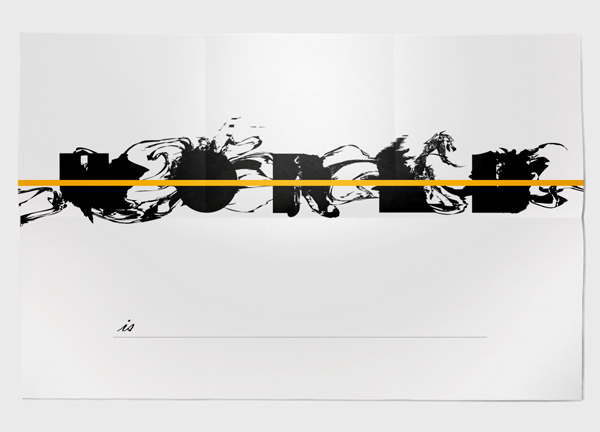 You can write whatever you want in the blank area and make your own poster.
空欄になっている箇所に好きな単語を書くことにより、購入者は自分だけのポスターを作る事が出来る。