Designed Exclusive for YouWorkForThem
Revelations! Nostradamus! The Mayans! Run for the hills! There's always a doomsday scenario in the works. And let's face it, post-apocalyptic situations make for good stories. Whether a set of icons for Asteroid 2: See You Crater or an illustration for your article in UFO Beat Monthly, these intricately-crafted, often humorous vectors will do the job with all the efficiency of the Four Horsemen. Because hey, what better way to bring the world together than to end it? You feelin me, Chicken Little?
Available here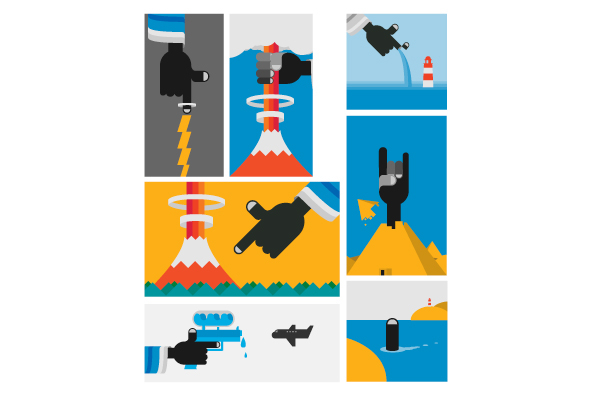 DOOMSDAY
 : ALMIGHTY
Designed by Ukkrid Tosak
Creative director by Michael Paul Young
Exclusive for YouWorkForThem
Copyright © 2012 YouWorkForThem, Inc.