Long's Jewelers: Rules of Engagement
As lead designer, I created a destination to help educate and inspire those looking to purchase an engagement ring. The goal was to position Long's as the premier jeweler in the Boston area. On the site, users can get tips, browse a collection of rings, and learn about the 4 C's through interactive tools.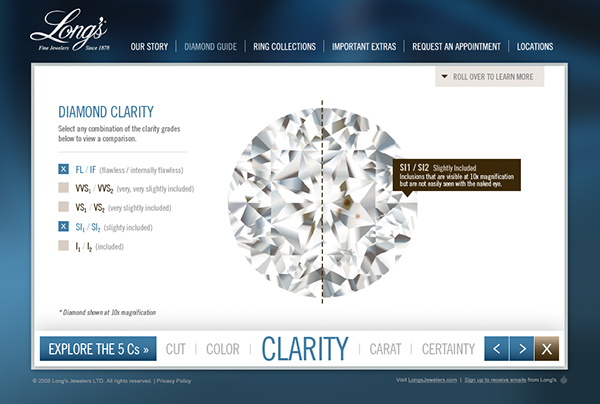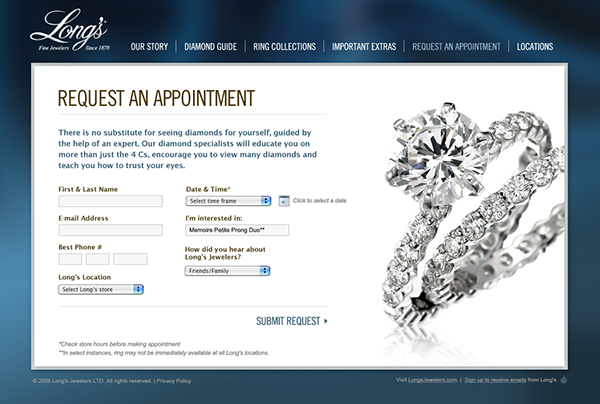 Design concepts initially presented to Long's.