Si Tatang at mga Himala ng Ating Panahon (Special Edition)
Remaking and updating a Filipino literary classic

Client
Ricky Lee
Writers Studio Philippines
Format
Book
Year
2009
Dimensions
8.5 x 11 in
Si Tatang at Mga Himala ng Ating Panahon

is a unique anthology comprising a selection of Lee's short stories, interviews, journalistic articles, and a full-length screenplay. Aside from its odd combination of genres, it also had a creative format, a magazine-book hybrid.
The challenge was to repackage the book in such a way that it would retain the classic feel, innovative format and 1980s identity of the original, yet make it updated, relevant and attractive to a contemporary audience.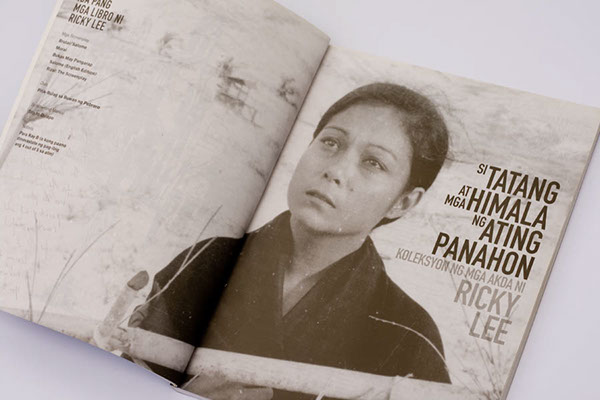 The type treatment in the book's interior is reminiscent of popular 1980s styles. The colored cover, although a departure from earlier black-and-white covers, remains subdued, featuring a monotone image. Thus, it is bright and attractive on shelves while maintaining the classic look. On the cover, figures and elements were rendered in plastic lamination to give an interesting texture without drawing too much attention.
My participation in the project was not limited to graphic design per se. I also had a hand in key editorial decisions, especially with the addition of new content (ie updates on articles, a eulogy for director Lino Brocka ca 1991, and a behind-the-scenes look at

Himala

). Since the previous editions' copies were in less-than-optimal condition, I chose to source the original artwork and photographs whenever possible. Many new images from alternative sources like libraries and personal collections were found throughout the research. New illustrations were commissioned for the short stories, to give them a more current feel. The reordering of the table of contents was also tricky, since the pieces were not arranged by chronology or genre, but by a thematic flow of sorts.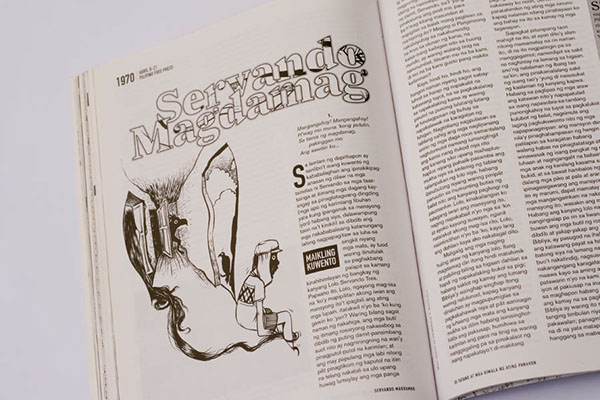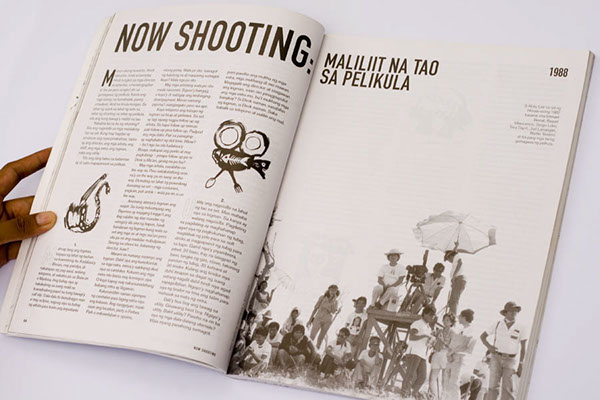 The special edition of
Si Tatang at Mga Himala ng Ating Panahon
is available at all leading bookstores in the Philippines.