Ad concepts, promo page and banners for Yandeks.Muzyka.
Yandex (Russian Google) have developed an application for the iPhone that allows you to listen to music legally, easy to navigate, and the possibility of caching. One task: the trend promo page, the second task: come up with an advertising campaign for the product.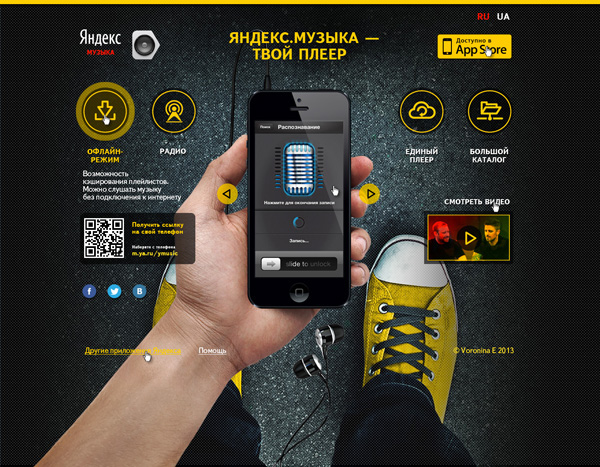 "It Works without an Internet connection"