Uncommon Men From Mars : Functional Dysfunctionality (2009)
Graphic Design, Web Design, Full Promo Package

In 2009, Uncommon Men From Mars has released their new album "Functional Dysfunctionality". I was in charge to produce all the graphic stuff : CD, posters, flyers, merchandising.
Here is the result after many hours, coffees and cigarettes.
Enjoy!
Check the band website : www.uncommonmenfrommars.net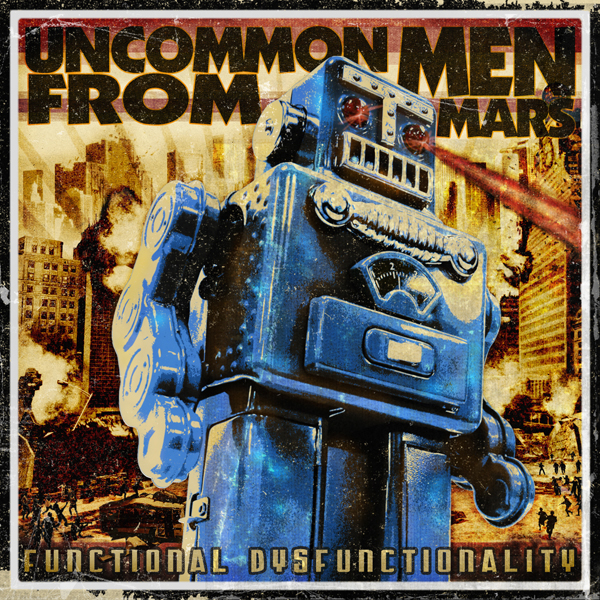 Here is the whole finished album, ready to print!
For the lyrics pages, I've done a graphic typo layout. The center pages give information about how is the life of the robot when he's not destroying cities.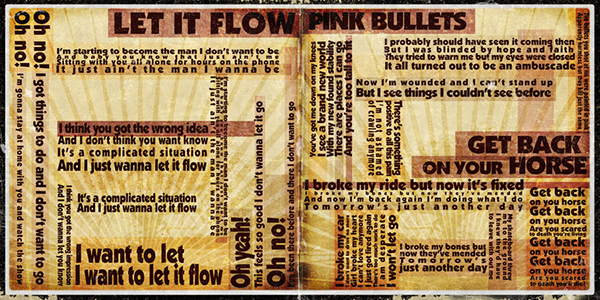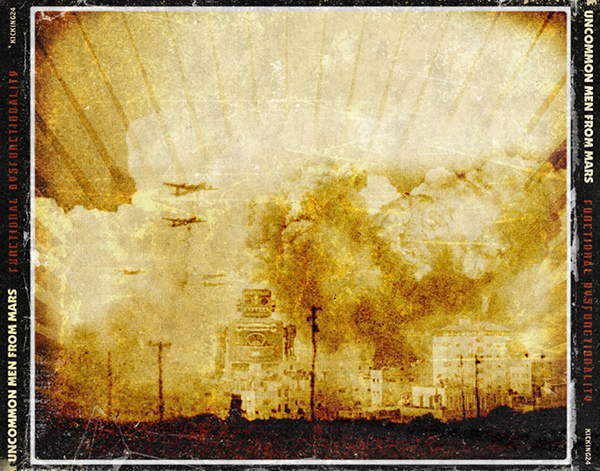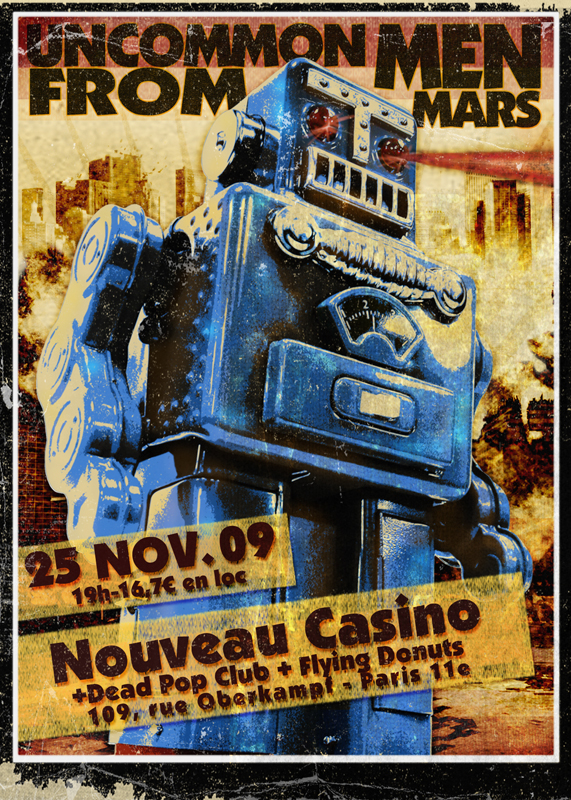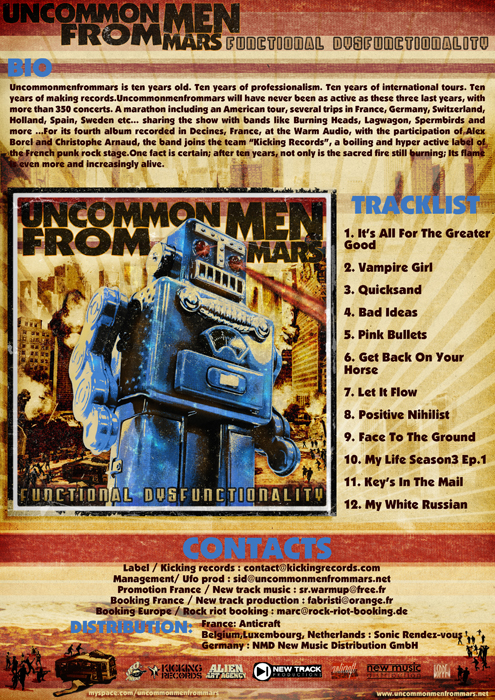 Promo Package : Photos
Photos by David Basso. I did the color correct and retouching with Photoshop.