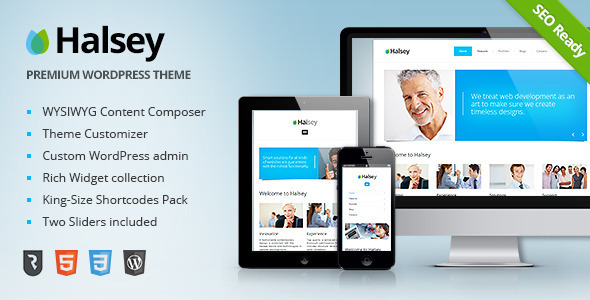 "Having extended original Wordpress functionality, we have made it become an all-in-one tool for website setup and management."
Halsey Wordpress Theme
is based on the newest
1.2 version
of Cmsmasters' custom wordpress admin panel that allows a profound website management to be performed easily and hassle-free. The customized admin significantly expands original functionality of Wordpress CMS, turning it into a
one-stop solution
for creating a beautiful website with highly diversified content. The custom admin key features are: a
drag'n'drop WYSIWYG
content composer
and Wordpress Theme Customizer – the newest tools implemented by Cmsmasters' developers.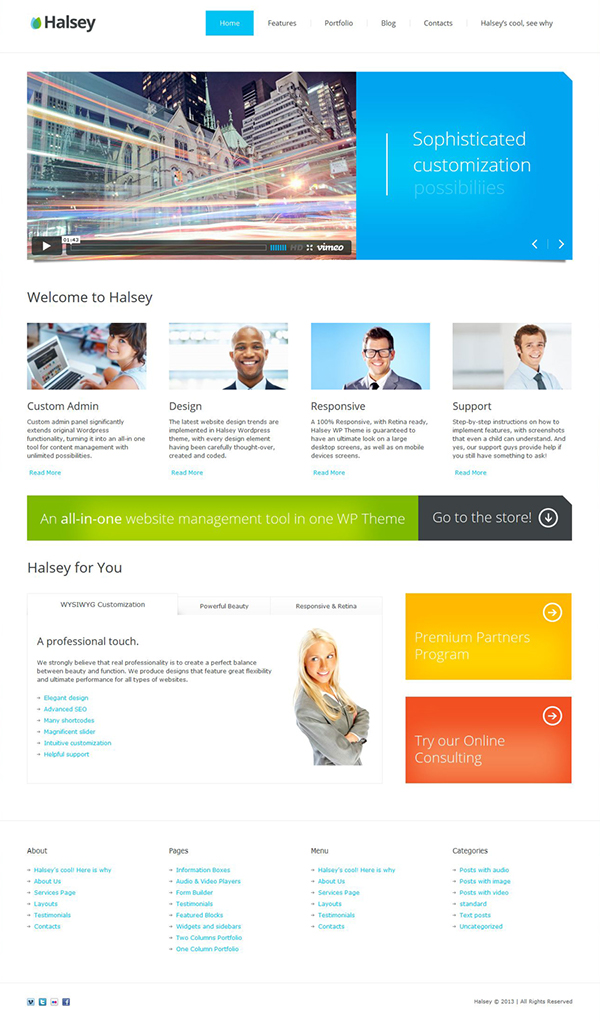 Clean and juicy design for
Halsey Wordpress
theme was developed to bring in some innovation into a classic corporate style. The latest website design trends are implemented in Halsey theme, with every design element having been carefully thought-over, created and coded.
Wordpress Theme Customizer – Get what you see, see what you get!
A real-time appearance editor: you are able to customize the look of your website directly on page and see your changes right away – what you see is what you get! It's a tool, implemented by Cmsmasters, that turns your Wordpress Admin into a game you will be a winner at!
Drag'n'drop content parts across your page with a handy WYSIWYG Content Composer, as well as easily edit their appearance, insert featured blocks, sliders, tables, various media etc. with one click. Create your custom pre-saved layout templates to use them over and over again. It is intuitive to use even for an amateur.
Halsey Wordpress theme
admin panel includes a
Super Extended Shortcodes pack
for sophisticated content formatting and improved presentation. A wide collection of useful widgets allow you to improve your website's interaction with visitors, bringing its functionality to a new level.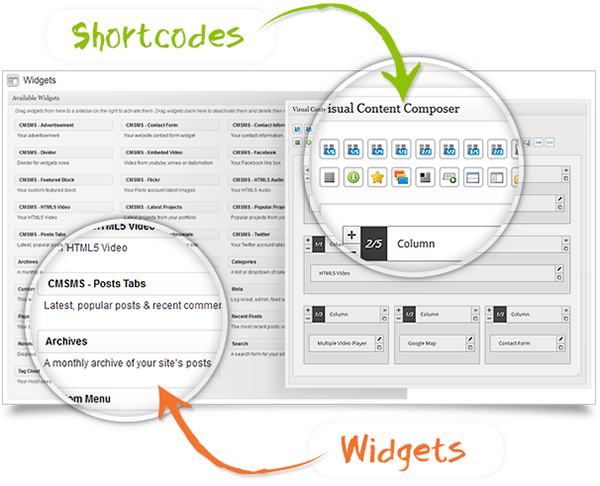 Two Sliders Inside! - no need to buy
Halsey Wordpress Theme comes with two really popular sliders Layer Slider and Revolution Slider, already in-built into your custom wordpress admin. Create multiple sliders with an unlimited amount of animated slides and locate them anywhere on any page of your website.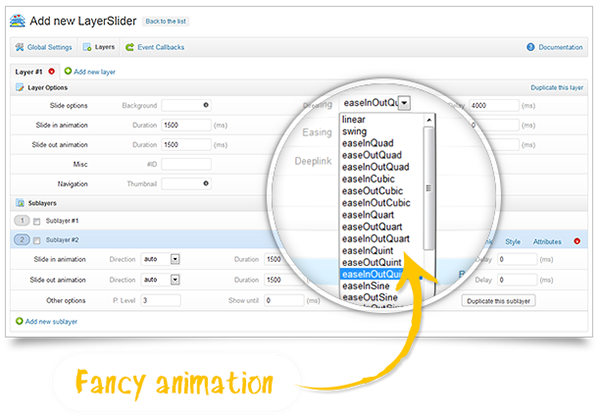 A powerful Form Builder Tool, customly developed by CMSMasters, lets you create an unlimited amount of forms of different types and complexity, from simple contact forms to complex questionnaires with numerous fields, radio-buttons, checkboxes and dropdowns, text areas, as well as set validation for these fields.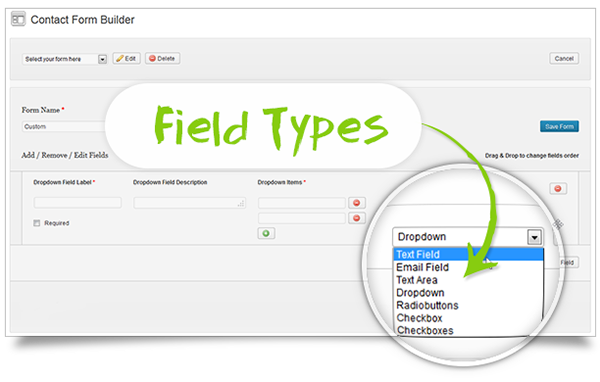 Free large resolution image inside!
100% Responsive & Retina Ready
When creating
Halsey
we were keen to come up with a tool that will make Wordpress website management be
sophisticated enough
to satisfy the most demanding professional, and
easy enough
to be performed by an amateur.
We would love to know your opinion about Halsey, so please comment this project or click "Appreciate This" button if it is worth this!!! Thanks!