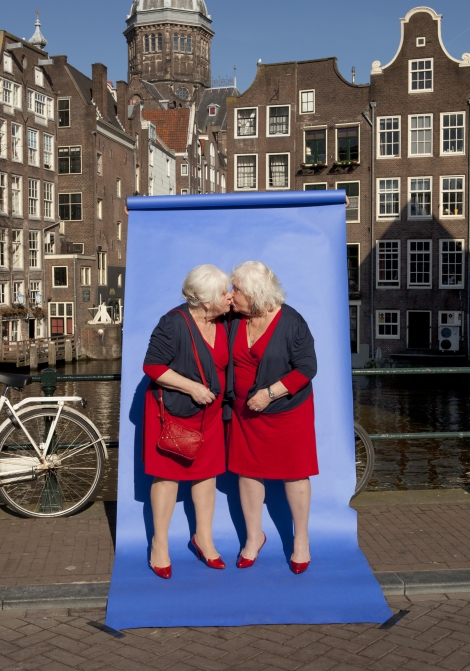 De Ouwe Hoeren.
After 50 years and over 350,000 clients, the longest working prostitutes in Amsterdam, twin sisters Louise and Martin Fokkens, have retired.
The sisters have put their retirement mainly down to old age and arthritus and have written about their exploits in a new book entitled 'The Ladies of Amsterdam'.
Jaap Scheeren was comissioned by Liberation to photograph the twins after the announcement of their retirement.