Artículos, crónicas y entrevistas publicados entre 2012 y 2013 en los diarios colombianos El Tiempo y El Colombiano.
Articles, chronicles and interviews published between 2012 and 2013 in colombian newspapers, El Tiempo and El Colombiano.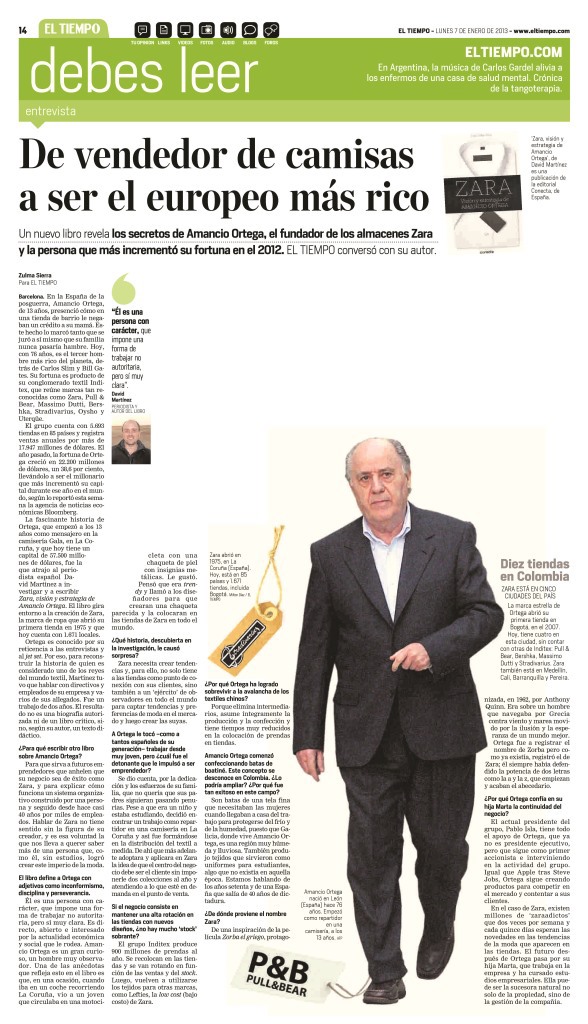 Entrevista con David Martinez, periodista que publicó un libro sobre Amancio Ortega (el español más rico del mundo)
Interview with the journalist David Martinez who published a book about Amancio Ortega (the Spanish richest man)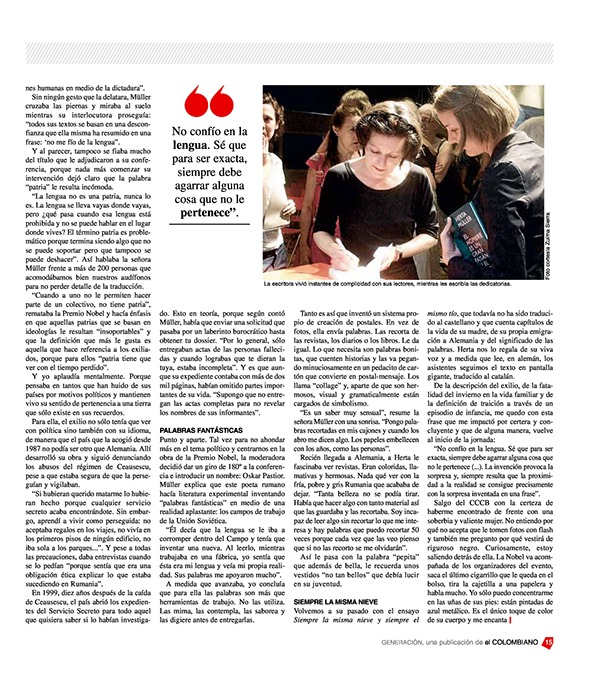 Crónica de un encuentro con la Premio Nobel de Literatura, Herta Müller.
Chronicle of a meeting with the Nobel Prize in Literature, Herta Müller.
El neurólogo español, Francisco Javier Cudeiro explica la relación entre la comida y el cerebro.
The spanish neurologist, Francisco Javier Cudeiro explains the relation between food and brain activity
El psiquiatra español, Luis Rojas Marcos explica que la felicidad está programada en nuestro ADN.
The spanish psychiatrist, Luis Rojas Marcos explains that happiness is programated in our DNA.
Un artículo que explica el funcionamiento del Museo de Ideas e Inventos de Barcelona.
An article to explain the Barcelona Museum of Ideas and Invention
Crónica de un encuentro con Plinio Apuleyo Mendoza, uno de los mejores amigos de Gabriel García Márquez.
Chronicle of a meeting with a very good friend of Gabriel Garcia Marquez, Plinio Apuleyo Mendoza.
Crónica de viaje sobre el barrio barcelonés de Poble Sec.
Travel chronicle about the Barcelona neighborhood, Poble Sec
Crónica sobre la reedición del escritor colombiano, Rafael Chaparro
Chronicle about the reediton of the colombian writer, Rafael Chaparro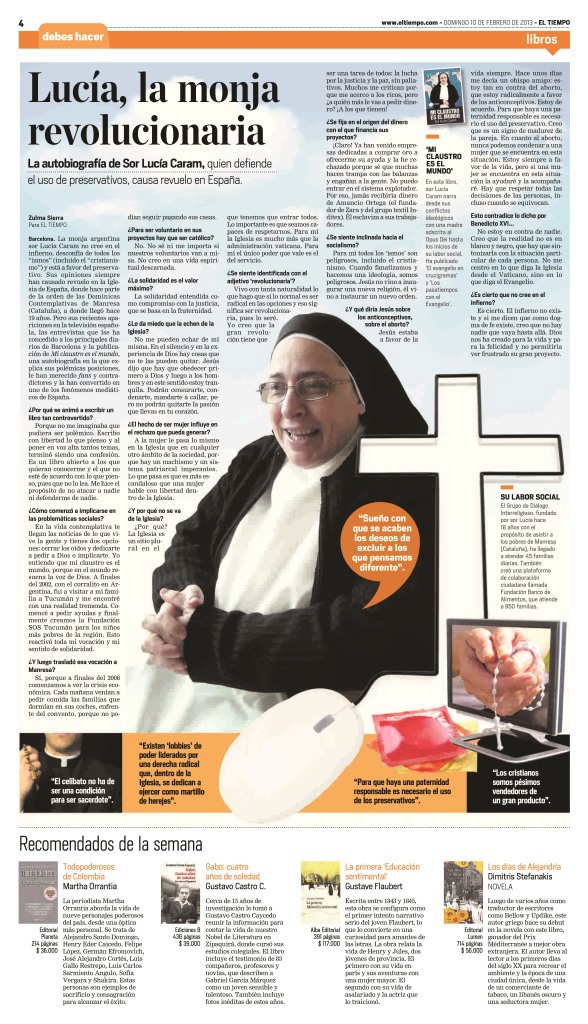 Entrevista con la polémica monja argentina
, Sor Lucía Caram
Interview with the controversial argentinian nun, SorLucía Caram