Meet Bernard and Zhe Zhen.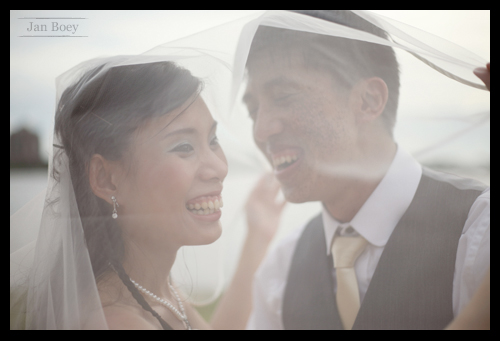 These two make up the most interesting couple I know - One's a deep thinker but is highly capable of cracking lame jokes and one's simply adorable and says the least expected things (Zhe Zhen, of course).
When they go together....sparks-wait, no, SOFT TOYS....fly!
Okay not literally, but they do have a soft toy version of themselves - Ra Ra and ET!
I recall how I've been there to photograph every stage of their relationship - from the day they became official (at Worship Central 2009)...
The day he proposed to her...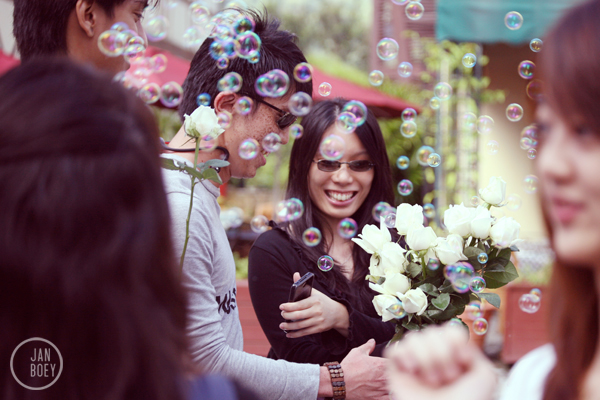 It's interesting how these two complement each other wonderfully when they're so different individually. I guess that's the beauty of love.
Zhe Zhen said, "If it's meant to be...he won't run away." Clearly Berns didn't. =)