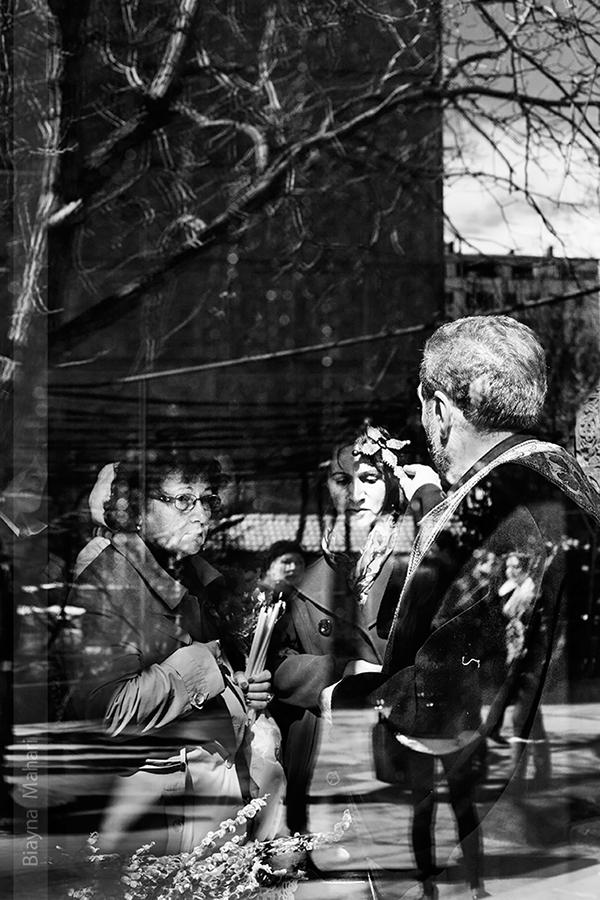 Armenian Holy Apostolic Church celebratioin of Palm Sunday [Ծաղկազարդ]. 
Distributing blessed palm branches to the faithful on the feast of Palm Sunday is one of the spiritual customs of the Armenian Church as well as of the other Churches belonging to the Universal Church.
This tradition marks Christ's triumphant entry to Jerusalem when Jews met Him with olive and palm branches.