In my book I am comparing minimalism as design guidelines with the way of living as a minimalist.

If minimalism is only guidelines, do the people that live their life as minimalists follow the same rules?
I got in touch with a guy named Collin Wright. He is a designer, what makes him special is that he sold everything he owned and started living like a real minimalist. 
At the time I did my interview he owned only 60 items. Including his clothes, his computer and his toothbrush.
 
This is some of the pages in my book.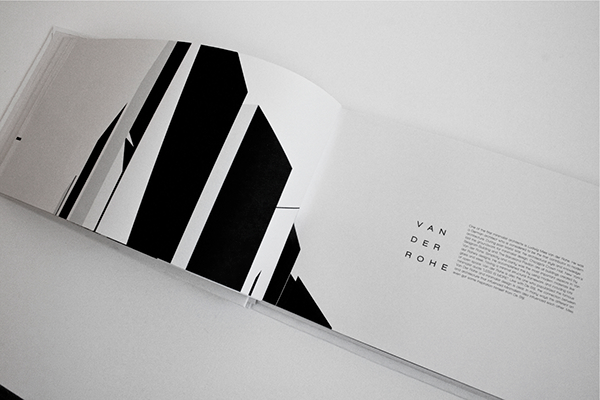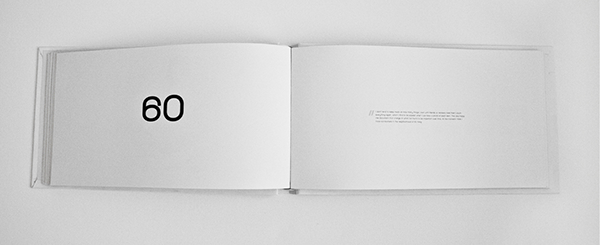 The book also includes pictures of each and every item that he owns.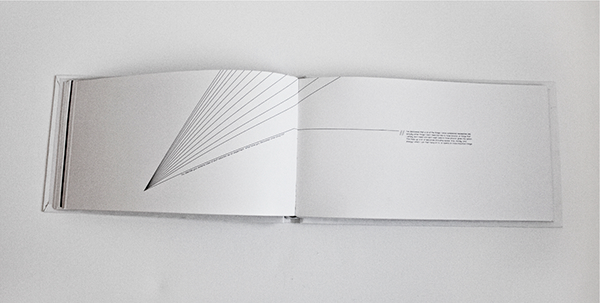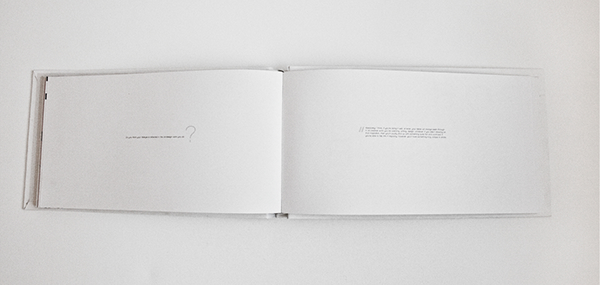 There is one page in the book about contradictions. It works as a great contrast between all the white space.