Kraij is a techno music Label based in Berlin which preserves the analog attitude. For this reason their own releases are rigorously on vinyl. The concept begun when I visited the Kraij studio 
which is situated inside a Berlin basement: having seen their music approach I decided 
to develop this project as close as possible to their music vision. 
Following this touch I decided to minimize photoshop software so I printed the logo out on paper support
and scanned it several times… using the scanner as a photoshop tool for a while.. 
Therefore I started to play with the paper and the lights. I made the logo as simple as possible
because techno music has an essential sound, that's why I wanted to keep 
it strictly connected with the music concept.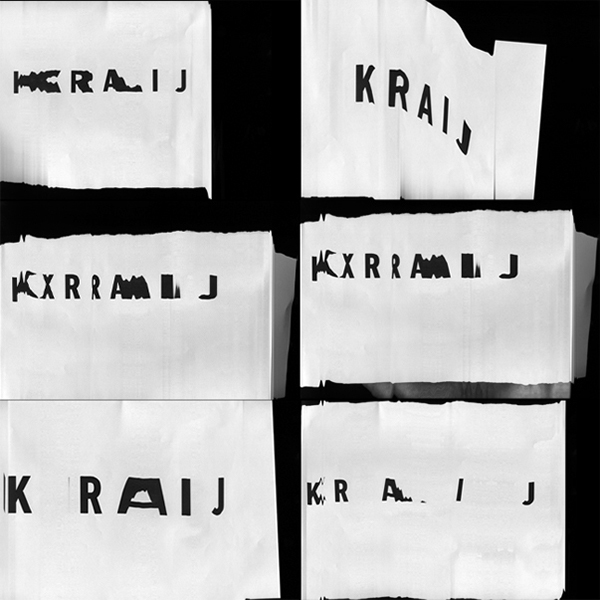 Following the Kraij's concept and technique, I started to develop some vinyl releases. Digging from 
the russian name of the label, I found some interesting pictures which describe 
some 
ruins with 
a particular russian touch. That's what the label owner would like
to emphasize within his own sound.