Bucket Bike is a concept bike that has an independent  electric- power plant.  The Bucket is not just a pot, but it also rechargeable batteries. When bike held the bucket, the pedaling generates and delivers the energy to rechargeable batteries which has  linked  to  bucket. 
The wheel carries a dynamo that converts the kinetic energy of rotation into electricity. The energy from the pedaling converts to electricity by generator below the water tank and stored in rechargeable  batteries.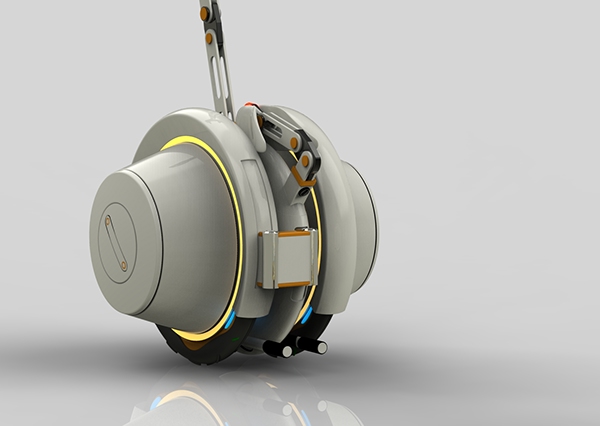 The Bucket - Bike is not just an bike, but it also works as an electric bike, and moreover it can transform trolley mode. When bike mode and trolley mode, it can be equipped the bucket to carry water in the bucket and provide electrical power. 
User can charge the batteries while sweating out on the Bucket bike that could later be used to power the bike, and then again scooter mode makes delivery job easier no matter who users As the battery pack, bucket also can be disassembled from the structure and apply for home appliance such as TV, Radio and lighting!