Dex One Yellow Page Ads done during my last few months of a 22 year career there.
Mom and Pop Pizzeria trying to compete with large national brands. Logo redesign requested. Created Logo, Illustration and Ad Layout. Ad has run for over 8+ years.
Dentist ad for Flagstaff Directory
Another Dentist Ad. Dentists, Attorneys and Plumbers at the high end advertisers in Yellow Page Advertising.
A redesign project. Redesign a common item into a new purpose. You may recognize a child's lacrosse stick converted to a dog's pooper scooper. I am still using this one today and the dog is keeping my feet warm, under the desk.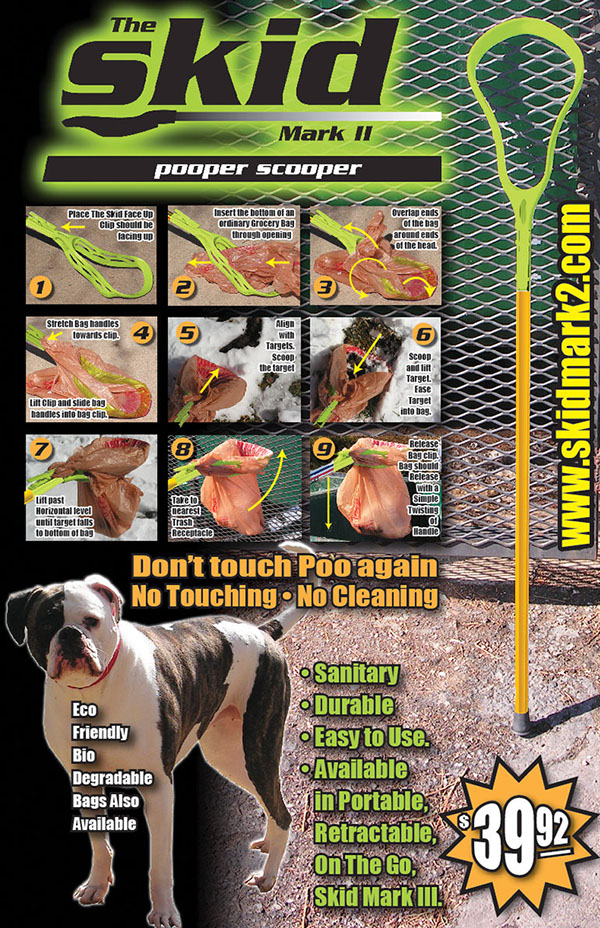 Ad for Pro Auto Care. A member of Tom Martino's Referral List. This was done before he went bankrupt.
Property management ad. Client was in copyright infringement by using "Mr. Toad" from Disney. I created this character as a replacement.
Towing company ad. Client had old and warn out equipment. Client requested a drawing of his vehicles. Chain border was clients idea.
Client was in copyright infringement. Client wanted to utilize logos from different gaming systems that he was not authorized to use. Client threatened to drop advertising. Sales Rep begged for something to sell him. I created this character and logo. Client asked, "where do I sign."