Cosmopollen is a collective of urban beekeepers from the world's most populous cities. The cities involved produce their very own urban honey and honey related products, each one differing in taste and appearance depending on pollination location. Featured below are the range from London, Madrid and New York.
The challenge was to establish a brand for the beekeepers and consider the packaging for their products.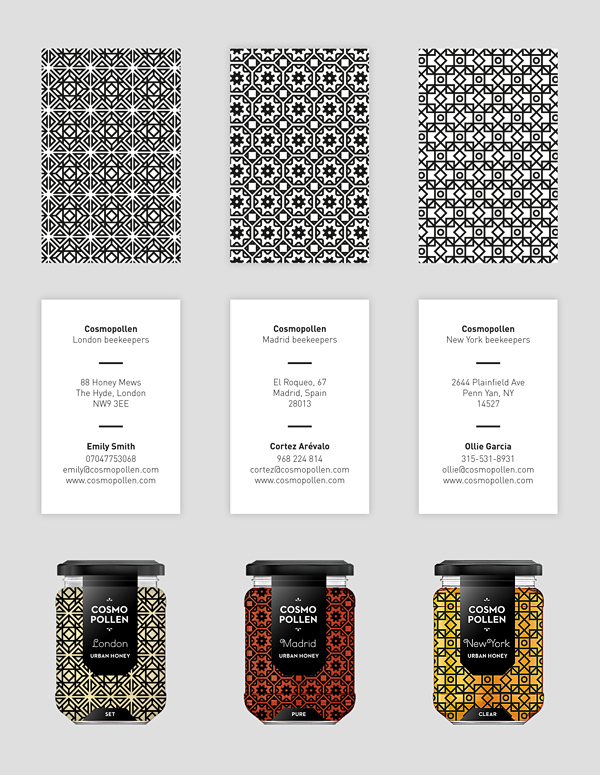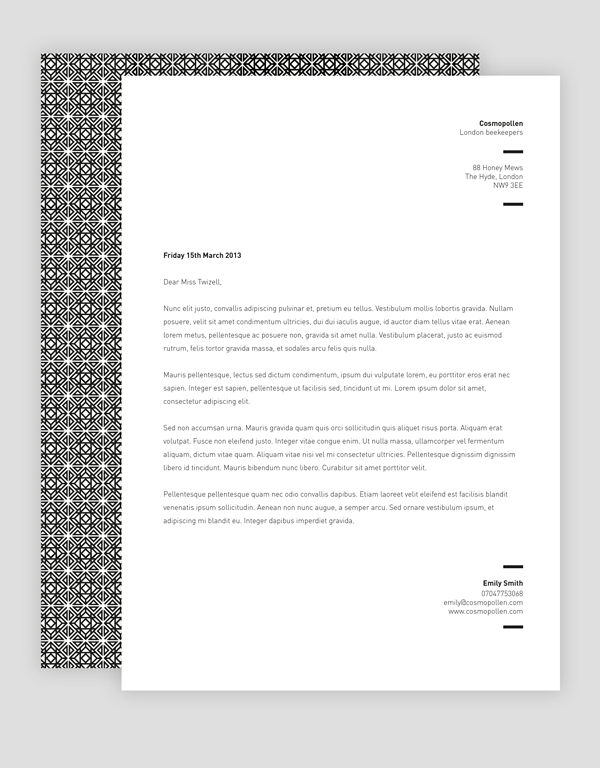 The advertising is intended to be a simple and clear communication between product and environment. Each product speaks in a different tone, just as each city would. The range is introduced in billboard and public transport advertising as the full set, encouraging consumers to discover their favourite product. 
Individual adverts are rolled out across bus stops, magazine and newspaper, etc. to introduce the different personalities. Each one an attempt to grab the audience's attention.
Alongside the honey and drink products is a confectionary range including lollipops and honeycomb chocolate. The honey and tea is promoted as 'the perfect wake up call'. The lollipops are intended as 'the perfect afternoon snack' and the chocolate as 'the perfect evening treat'.
Advertising is still a work in progress.