Two different band logo proposals for the Dutch stoner rock band
Ditch
.
Ditch started out as a Kyuss coverband, but recently the started working on their own material. The band consist of David Dressen // vox, Eric Hazebroek // down-tuned guitar, Douwe de Wilde // bass, Rui Duarte // drums of doom. Check them out 
Here
 and if you like it you can support them
Here
 with their first EP
marcel van den berg
grafisch ontwerp
Den Haag
http://joostmarcellis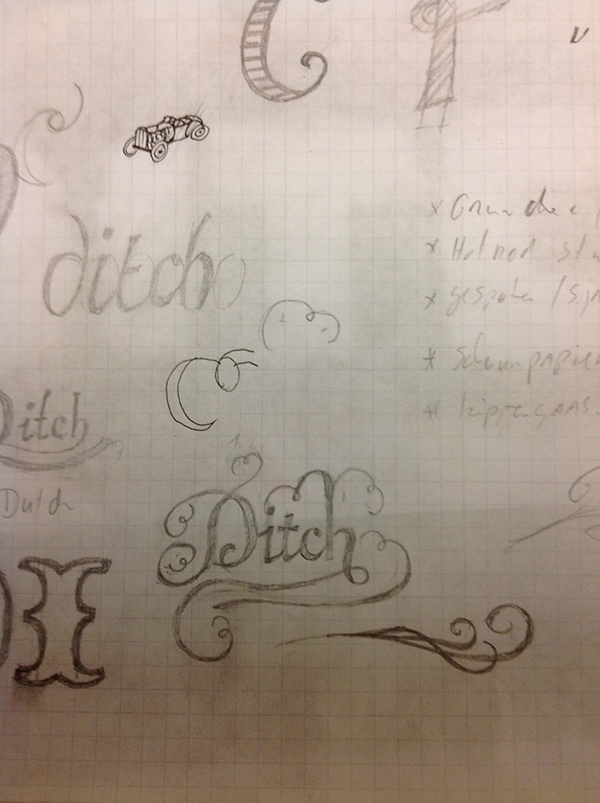 The chicken wire idea came from the blues brothers movie, the
scene
where they performe in the coutry western bar as the "good old blues brothers boys band"
For this one we went for the more 'hotrod slutty garage' feel