The mirror creates a direct and refined image of the ornaments used in the past. Thus, the beauty of the natural wood stands out. The use of color, emphasizes the shape and creates volume to the piece.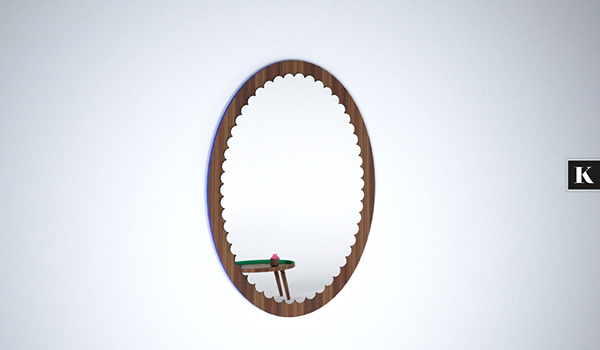 Mirror made in walnut with a detail in cobalt blue and acrylic mirror.
Dimensions: (w x h) 0.70 x 1.00 meters. / 28 x 39 inches.
For more information send us a message: mobiliario@studiokun.com.mx