Vikings: Decoding the Logo
Our task was to create a logo that would show the spirit of the Vikings' culture in its several main elements. In one symbol we needed to capture the multiple dimension of the nation. At the same time in the teaser we had to focus on how all the elements in logo are brought to life and coexist in Vikings' everyday life.
Art Director: Michał Misiński
CG Supervisor: Błażej Kowalski
Producer: Justyna Supernak
Concepts: Michał Misiński, Marcin Karolewski, Tomek Maroński
Matte painting: Marcin Karolewski, Kasia Niemczyk, Michał Misiński
HISTORY CHANNEL
Senior Creative Director: Pablo Pulido
Narrated by: Clive Standen
Sound design: William Blake for Human Factor
We wanted the teaser to be mysterious and monumental at the same time. The key point was the idea of using one shot transition from micro to makro scale which helped to emphesise how smoothly all the elements harmoize in soul of every Viking.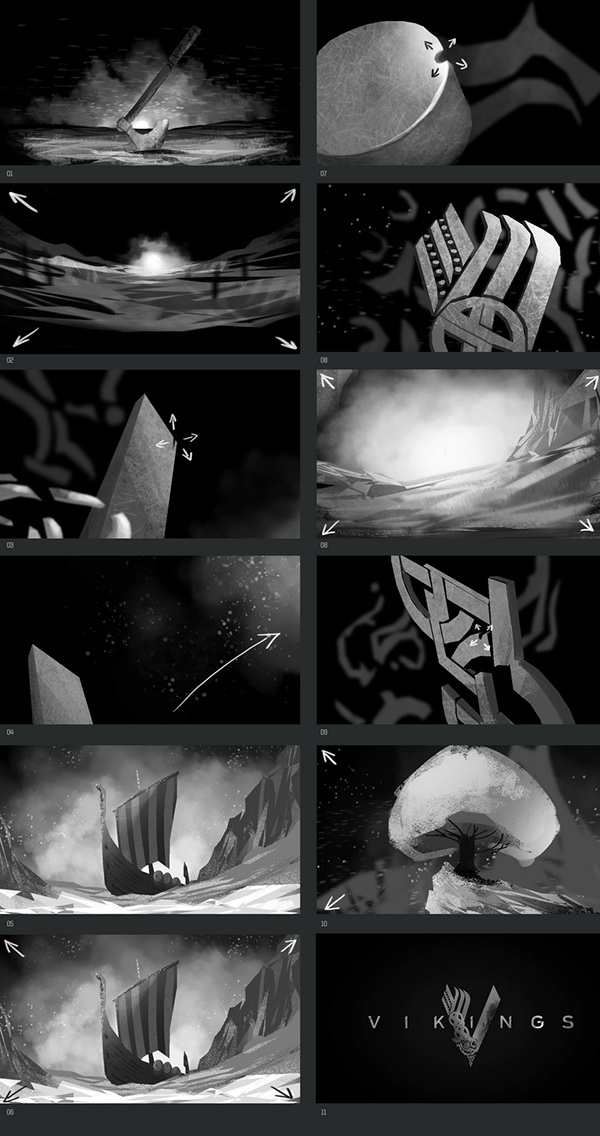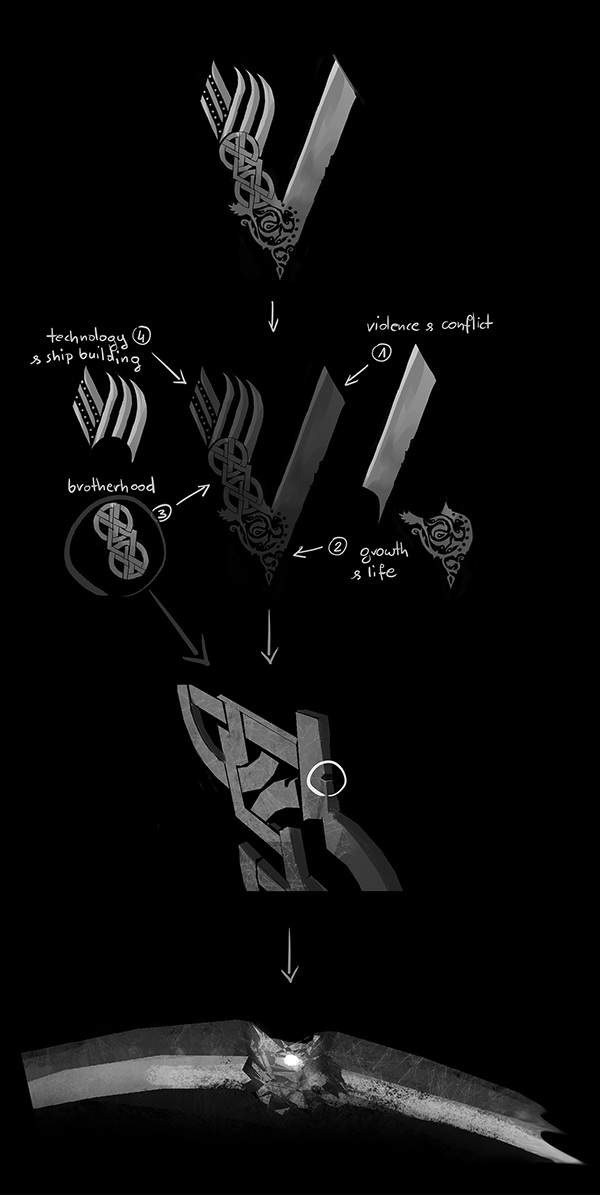 The logo itself was supposed to be strong and clear. We had to combine the elements derived from Vikings' life into one understandable piece.