Серия винных этикеток для Испанских вин.
Данный проект заключал в себя разработку дизайна серии этикеток для качественных испанских вин. Заказчиком являлся Satir Club - винный клуб, который знакомит своих клиентов с качественными, элитными и коллекционными винами лучших европейских производителей; своего рода проект, направленный на объединение любителей вина.
При оформлении этикеток необходимо было подчеркнуть местность происхождения, так как Риоха(Rioja) является самым знаменитым винодельческим регионом всей Испании. Дизайн этикеток для двух линеек вин был выдержан в строгом стиле. Основным элементом оформления стал разработанный для серии герб, выполненный в оригинальном стиле:
Label design for the series of Spanish wines.
The project was to develop label design for the series of quality Spanish wines. The client "Satir Club" is a wine club that introduces high-quality, elite and collection wines of the famous European manufacturers to its customers; it's a project aimed to unite wine-lovers.  
When creating the label design it was necessary to emphasize the place of origin, as the Rioja is the most famous wine-making region of Spain. 

Wine label design has an austere style. The main visual element is a specially developed blazon that was created in original style: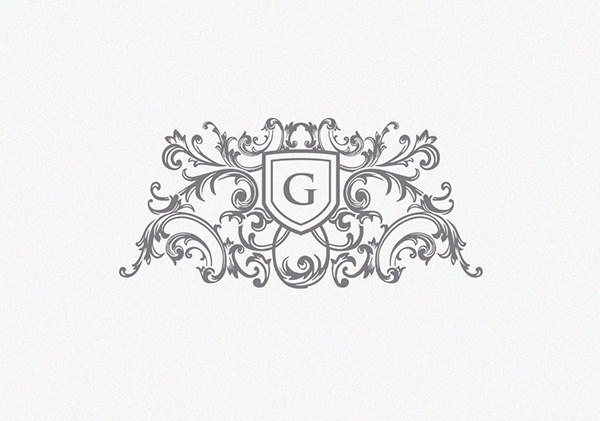 Так как ни одна местная типография не отвечала всем техническим требованиям для реализации задуманного проекта, 

печать этикеток была выполнена в типографии Impaks (Рига) - одной из ведущих европейских типографий по производству самоклеящейся этикетки. Печать была выполнена на высококачественной художественной(винной) бумаге Velmart White. При производстве этикеток были использованы современные постпресс технологии такие как тиснение несколькими видами фольги и тактильный лак. 
Since none of the local printing companies doesn't not meet all the technical requirements for to print the 

label as it was intended to - the label printing was performed in the printing company Impaks (Riga, Latvia), an European market leader in the printing and manufacture of self-adhesive labels. In order to add an additional texture to the label - it was used a high-quality artistic (wine) paper "Velmart White". Modern post-press technologies such as several types of hot foil stamping and sensual varnish, that was applied for the label printing, delivers pleasant tactile sensations.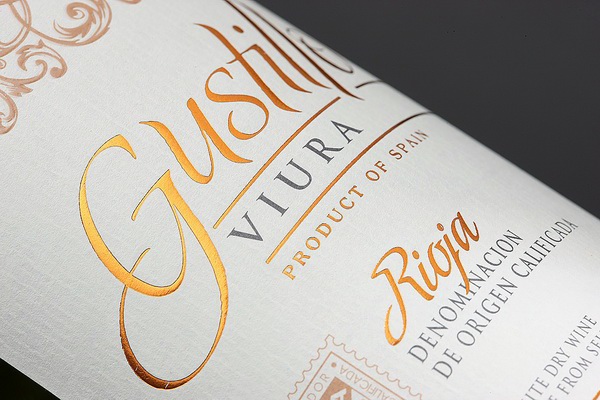 Это один из проектов разработанных в стенах дизайн- студии "Etiketka"
This is one of the projects that was developed while working at "Etiketka" design-agency.