creative platform development
Brief
Development of a new creative platform, which makes the brand recognizable and is an easy to use image in tactical communication as well. The goal is to identify the Legrand company with electricity, not merely as a company that sells light switches.
Message
Legrand equals Electricity
By formulating image messages, we make the target group (experts in electronics, buliders,renovators) aware that Legrand is a company that deals with every tool and fitting needed to have electricity present in our lives.
The way we were thinking
The world built of icons of electronic technical drawings symbolizes how much we depend on electricity in our everyday lives. Legrand is an integral part of our lives, it provides the technical background for our everyday fun, comfort, security and for aneco-conscious lifestyle.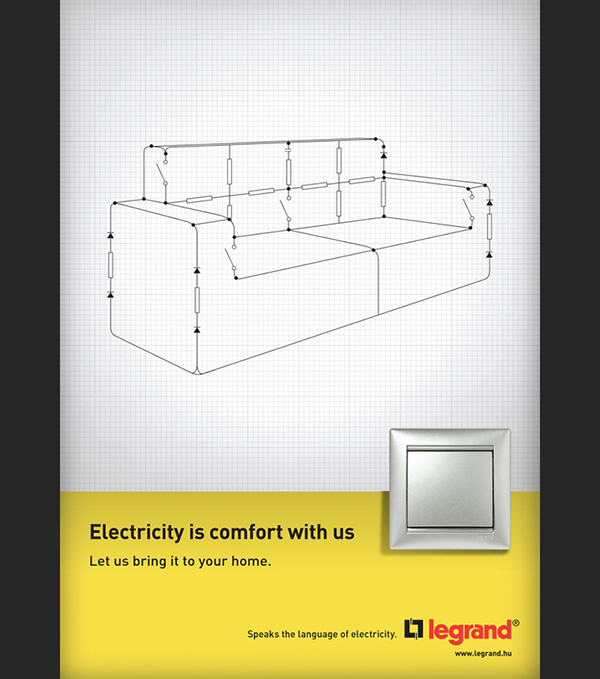 Headline:
Electricity is passion with us