TEDxTehran is an event that aims to bring together innovative thinkers and doers, from within and outside Iran, to share 'ideas worth spreading' and stories that are compelling and inspiring.
TEDxTehran 2013 went with the theme 

Tehran En Route

, as the first TEDx event in Iran we celebrated arrival of a new generation of influential thinkers pursing life changing ideas en route to prosperity and success.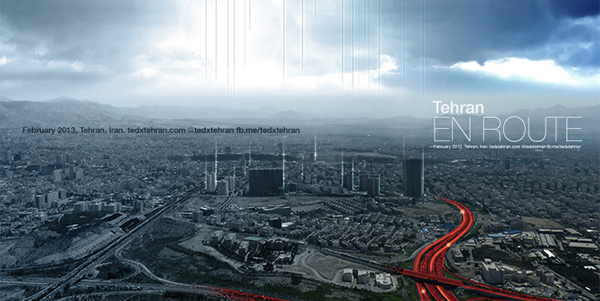 With his 1919 poster Beat the

Whites with the Red Wedge

, the Russian avan't-garde artist El Lissitzky capitalized on the simulating power of red with black, unleashing in the process forces he could not control.
After surviving a dark time and being adapted by the mainstream and even being over-used in an era, now this color scheme symbolizes a common theme for TED. 

Black

 represents all the darkness and bad in the world surrounding us even though

White

 (ourselves) are good inside, and 

Red

 is here to make a change, to spread ideas and beat the darkness.
TED guidelines dictate to use Helvetica, yet it doesn't provide any choice for non-english alphabet and typefaces, I've used

Traffic

 and 

Traffic Bold

 to complement Helvetica Neue for Farsi and Arabic texts throughout the project.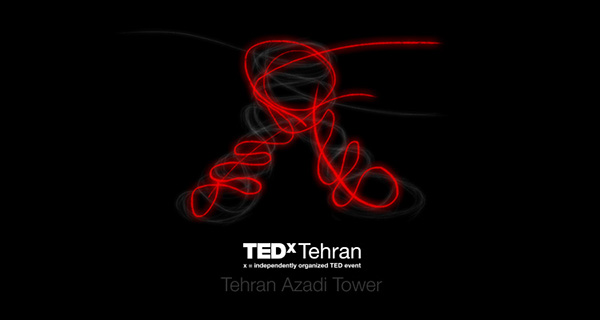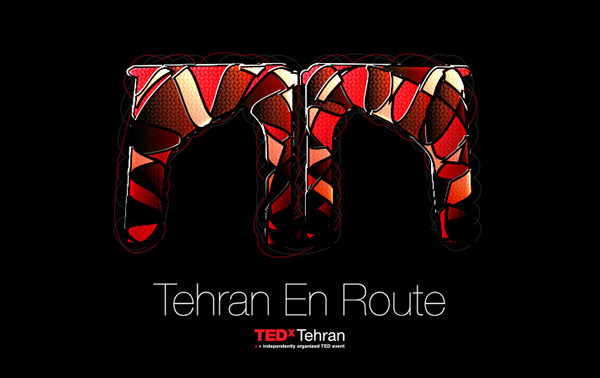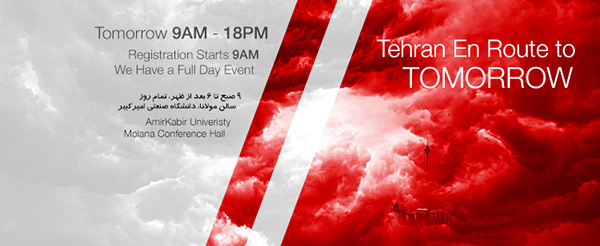 Artworks Supporting Talks and Speakers