The Asphalt jacket came to life for a design competition organised by Oakley in collaboration with D&AD.
This contest is aiming to define the urban cyclist
 performance requirements.
Progressively, people choose the bicycle as their main medium of transport. Being for many, a recreational activity, cycling apparels and accessories are rarely adapted to the urban commuter's lifestyle.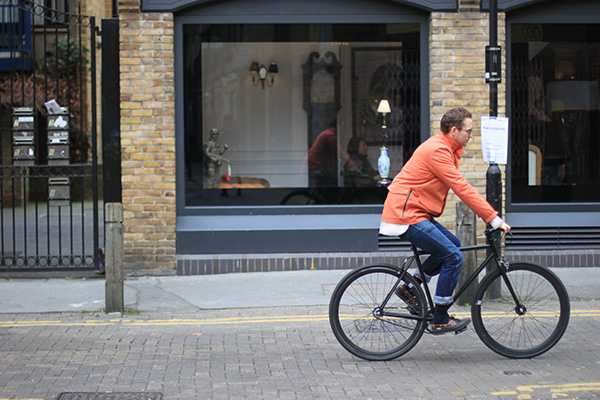 The Oakley Asphalt is aiming to satisfy the cyclist needs in an urban environment. It bridges the gap between style and performance.
The jacket has hidden functions which allows it to look fashionable without compromising on safety.
When riding, the cyclist quickly opens the reflective areas, hold together with magnets.
The most visible parts of the body when cycling are covered with high visibility fabrics
using the 3M Scotchlite technology.
The jacket has additional practical features such as waterproof pockets, armpit zippers, back vents, back and sleeve pockets to make the urban cycling experience convenient in any
 situation.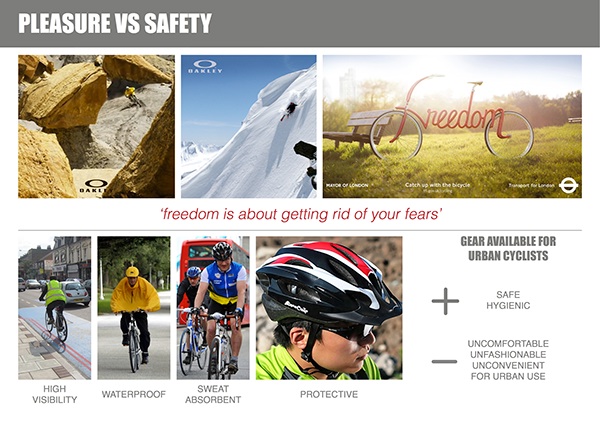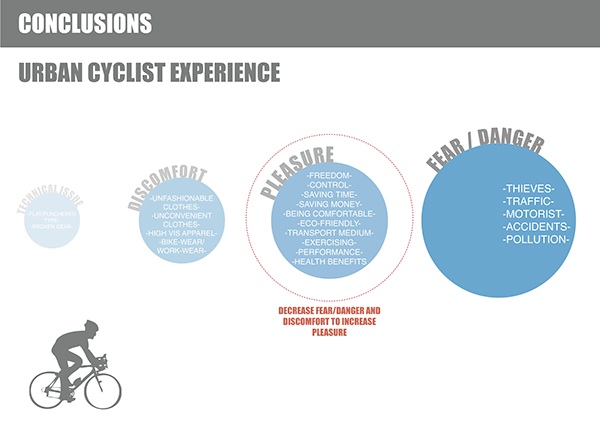 I ended my research with the aim of decreasing the danger and discomfort when cycling while increasing the pleasure of riding in the city. My answer to this problem was to design a urban cycling jacket.
The concept decided, I still needed to assign the typologies of the jacket. I chose my target audience by defining what type of people Oakley should attract. From there I could design the aesthetic of the jacket.