Illustrated album art for Dualist Inquiry's new album titled - Doppelganger. 
Album Art for India's Indie Electronic frontman - Dualist Inquiry (a.k.a Sahej Bakshi)'s new album - Doppelganger. His music transcends across a wide spectrum and invokes emotions and feelings from the listener that can oscillate between extremes. The brief was to capture this idea of dualism and represent this spectrum of the artist's musical experiments in his new album. 
The album artwork represents Dualism with 2 characters who are so far apart but still have this binding element that forms a bigger picture. From a warrior to an astronaut, these characters share a 
single bond - music!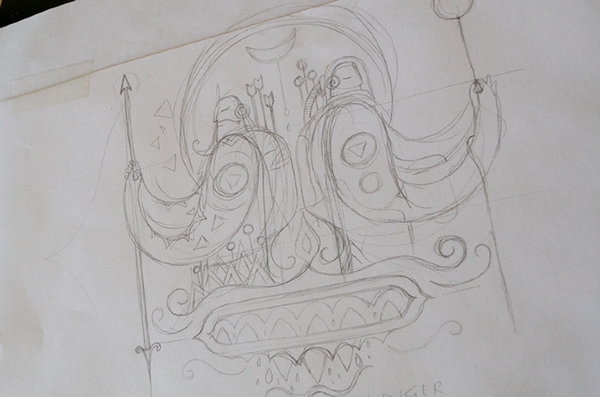 Album Art // Rough Sketch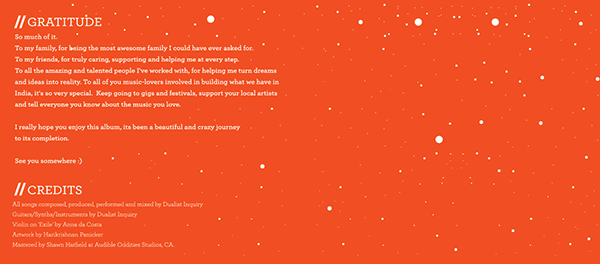 Album Art // Line Art for CD Graphics