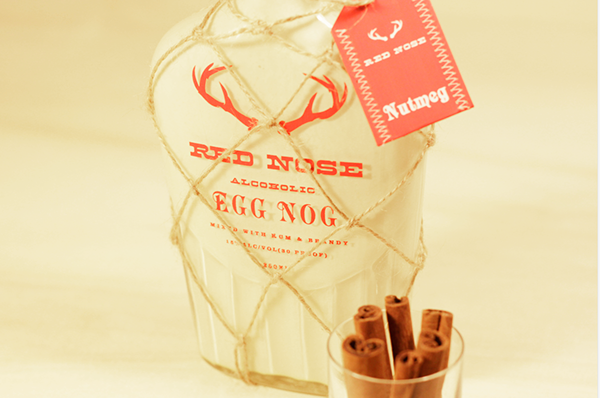 Have your eggnog with some nutmeg. The tag doubles as a sachet dispenser of nutmeg, so you can have all the tidings of Christmas without having to buy a whole bottle of it.
Read an enlarged(easier to read) version of Rudolf's True Story in the process book below.
Custom Barcode
Oh & it's made in the North Pole for those of you who didn't notice. It's all about the small details.
Prepared and bottled by Mrs. Clause
A little about the process:
+ I chose the name Red Nose after Rudolf the Rednose Reindeer, because I wanted this Chrsitmas drink to be as iconic as Rudolf himself.
+ I hand tied the hemp net around the bottle.
+ Make sure you check out the process book above and read the fun story about Rudolf on the back(in the process book)
Also featured on:
http://thedsgnblog.com/post/45842970977/red-nose
http://www.packagingserved.com/gallery/Red-Nose-Alcoholic-Egg-Nog/7695571
Published in book by http://www.designerbooks.com.cn