Visual storytelling through four seasons
"God created time, the devil created calendars," as the Austrian-American chemist Erwin Chargaff once wrote.
But here of course that's not entirely true, since the ixtract calendar you find beneath was created by us! And in this case, if anything, the devil is in the details.

So ixtract proudly presents its  freshly published calendar beginning with April 2013 and ending with March 2014. We tell seasonal stories for each month of one whole year. Our process started with an investigative research of all topics and finished with a visual transformation full of passion for details and diverse graphic styles.
German version:
http://ixtract.de/portfolio-item/ixtract-kalender-2013-2014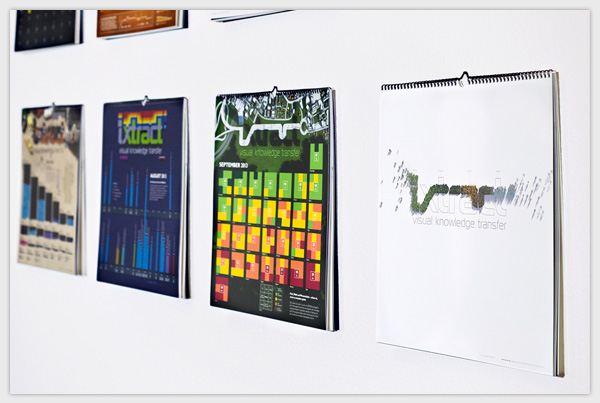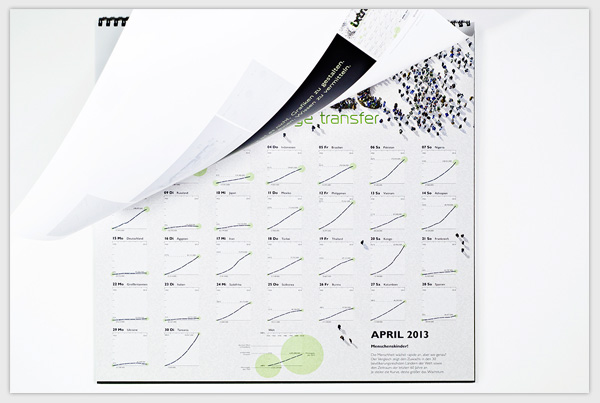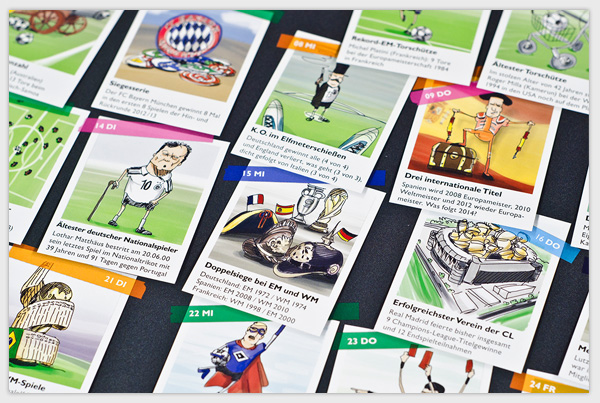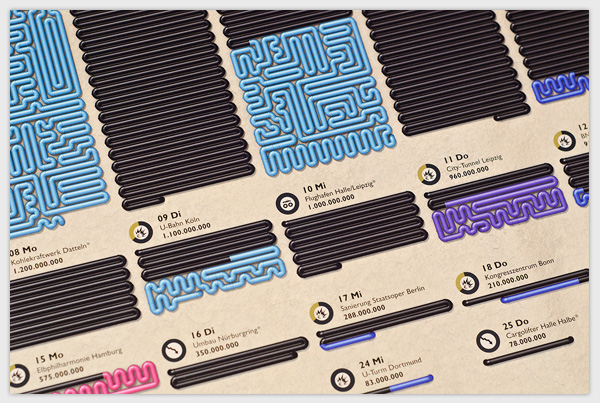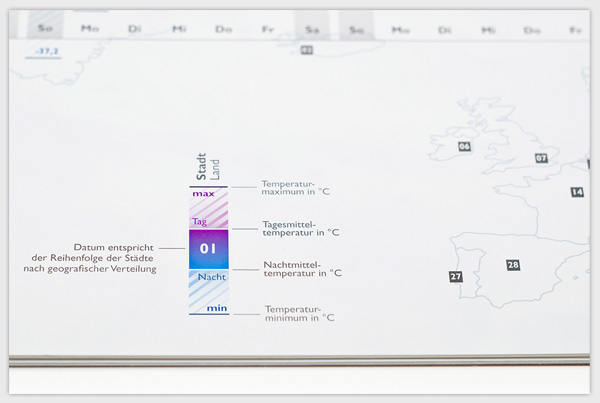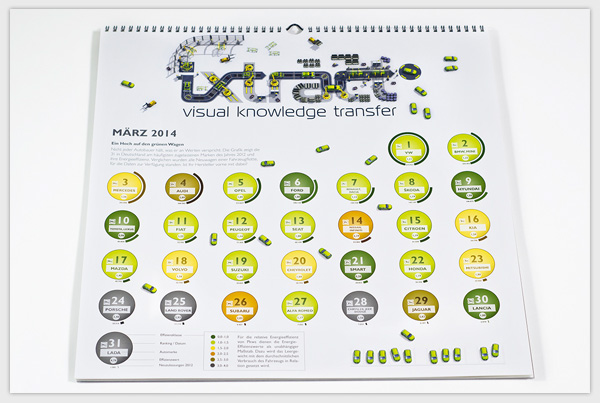 Making of "ixtract calendar"
Within the following part, we show a few steps of our working process.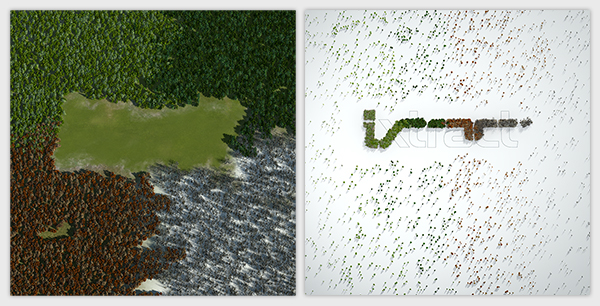 January
– Time series and comparable measured data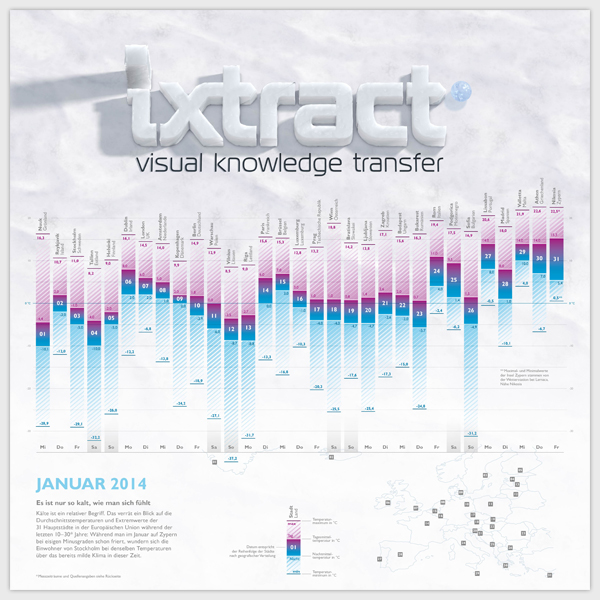 February
– Circular system in outer space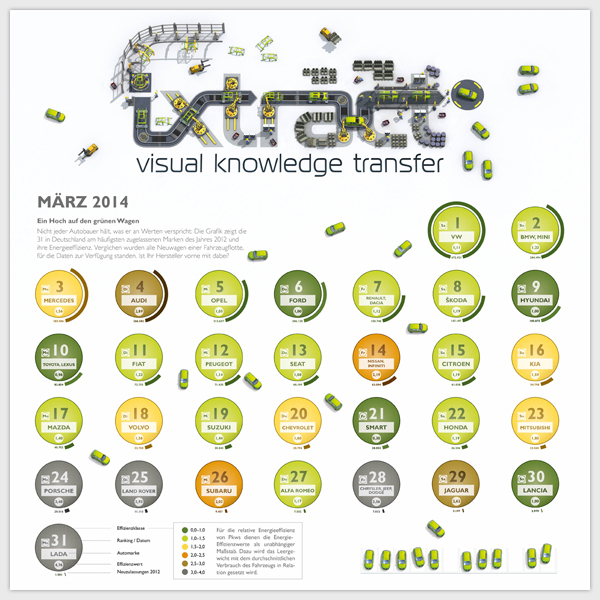 April
– The percent humankind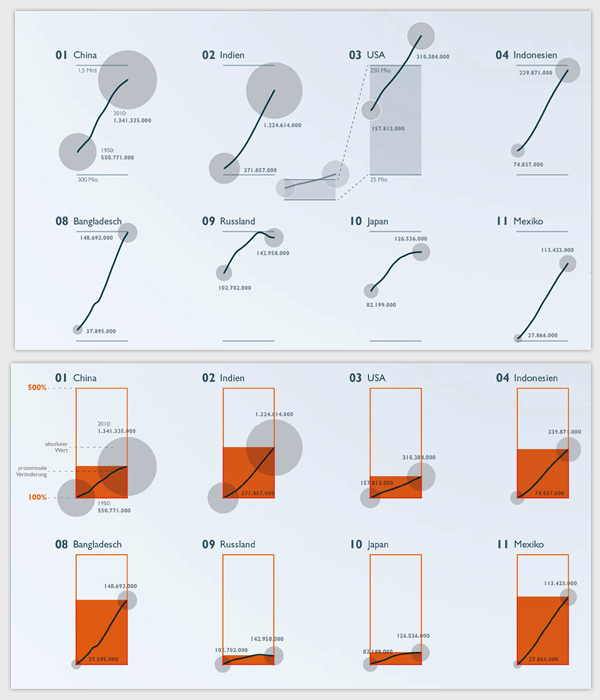 June
– Let the sunshine...
August
– High score in history
September
– Big City Life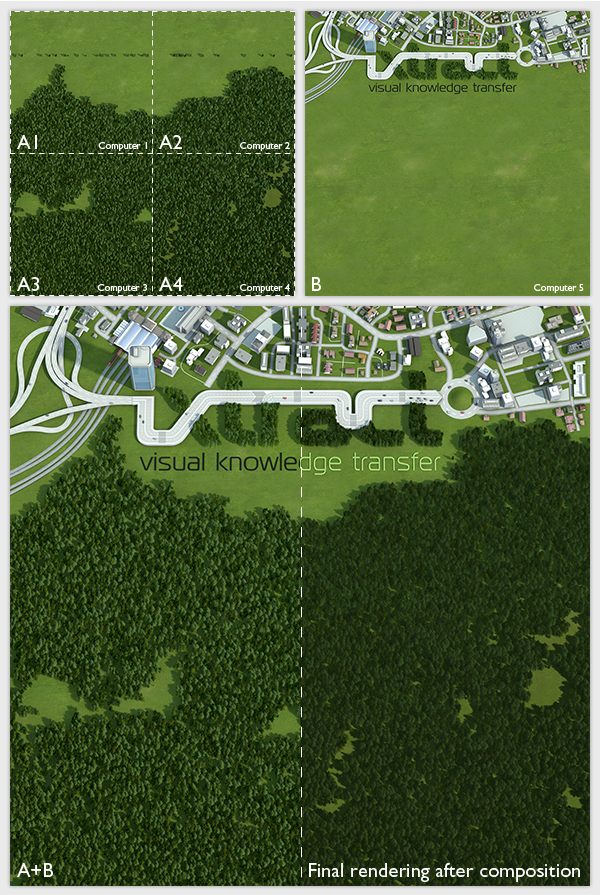 November
– The composition of man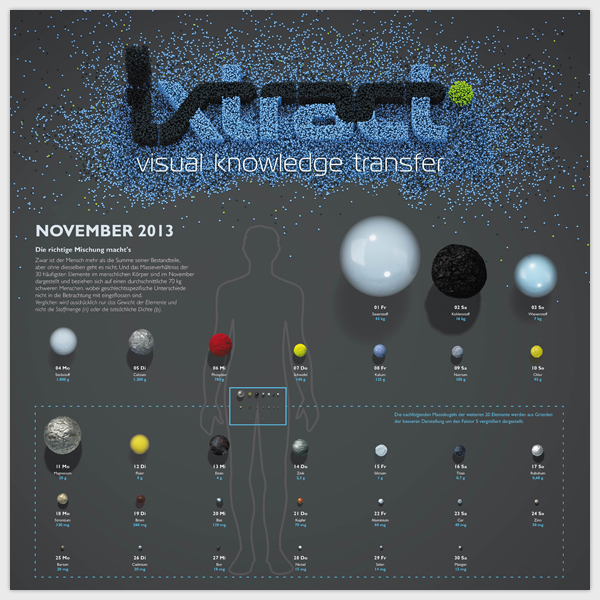 December
– Favorite christmas songs