Client:

University of Houston, Graphics Alumni Partnership


Project:

Capital Campaign Collateral
Responsibility:

Creative Direction, Art Direction, Design, Illustration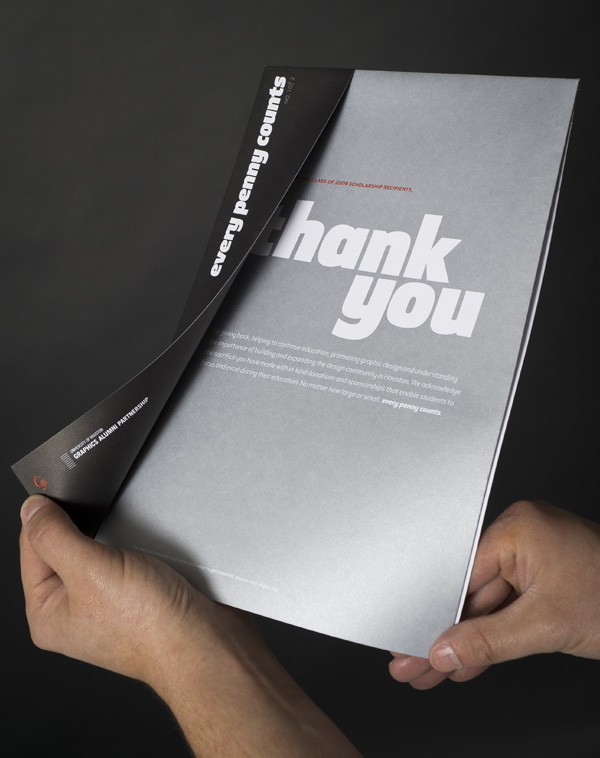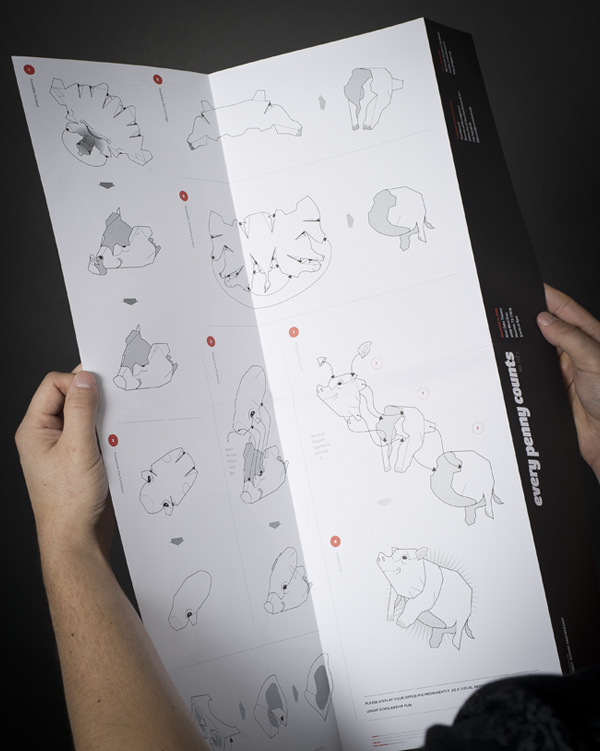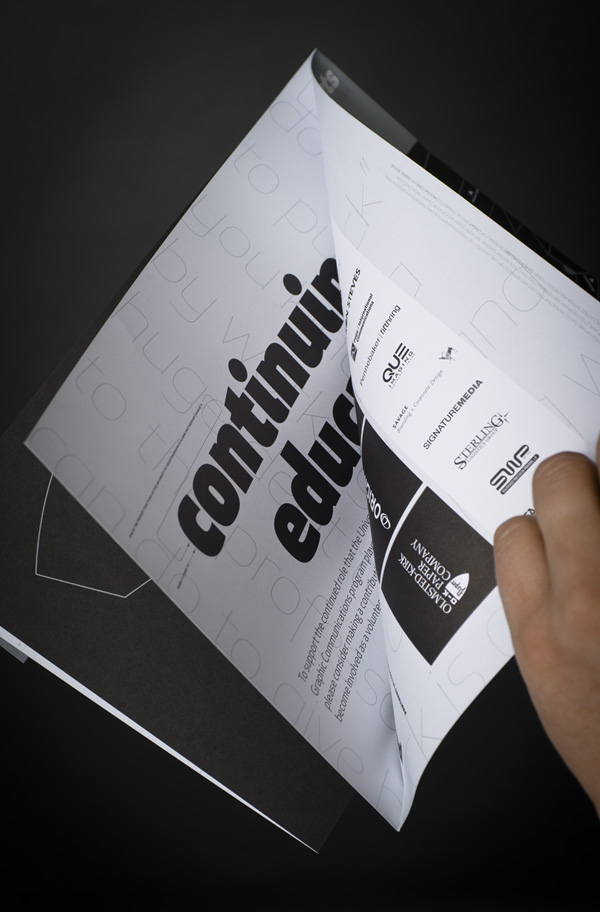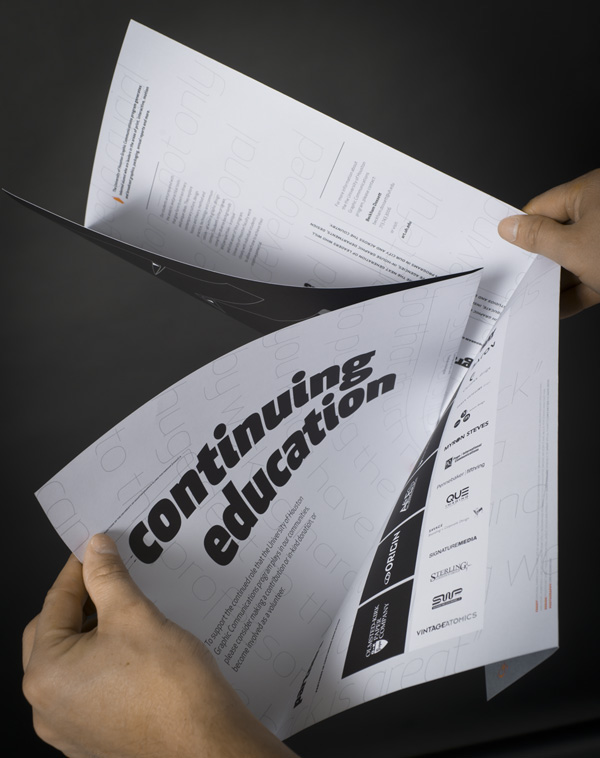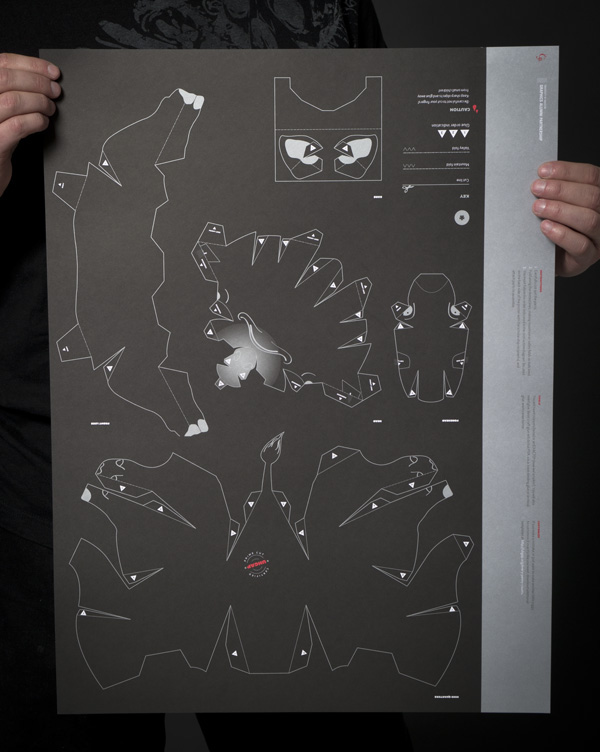 The University of Houston Graphics Alumni Partnership, UHGAP, is an organization made up of alumni whose primary focus is to give back to the Graphic Communications program in various ways. One of those is by providing scholarships to the best and brightest students. To help raise funds for the scholarships, a series of posters were created to help raise awareness of the campaign.
The first poster gives thanks to those that have given and recognizes those that were awarded scholarships as well as displays portraits and a testimonial as to how they have benefitted, specifically, from the UHGAP scholarship fund. On the reverse, a diagram was illustrated that outlines how to create a 3-dimensional pig. The pig serves as a visual metaphor that reminds the audience that the organization is collecting funds and that no amount is too small or too large.
The second poster contains the actual pig template to be cut out. On the reverse, testimonials are expounded upon from scholarship recipients. There is also information about the Graphic Communications program, in general, as well as sponsor information and donor levels.
Once the pig has been cut-out and built, it stands alone as a three dimensional object, i.e. "paper-craft". Posters have been sent out to the design community at large, encouraging them to display the poster and pig prominently as a reminder to contribute to the UHGAP scholarship fund. The idea is for the campaign to be expounded upon with more testimonials in the coming months and that everyone at all levels has the ability to contribute - thereby furthering the design community at large.
Folded and shipped in clear plastic envelopes