The Iken brand is one that is known Australia wide for supplying both commercial furniture fit-outs and pieces with a client base ranging from builders to top tier architecture firms.
Due to this large target market they required a website that was pleasing to the designer's eye while also useful as a business tool and easy to navigate.
Additionally the German furniture designer brand had signed on to use Iken Qld as the sole representative throughout the great state so the launch of the site included a media lunch for Sedus.
During the development stage of the website Iken Qld went through a change in organisation and became Offiscape, which also mean't a change in direction for the website, so this site was never completed.
The website was to be a WordPress CMS driven site using multiple jquery animated banners to act as promotion items throughout the site.
The news section (blog / news, whatever you wish to call it) was to be a masonry style solution with multiple post-types supported,  allowing some interesting use of actual news items, press releases, image galleries and simple quotes.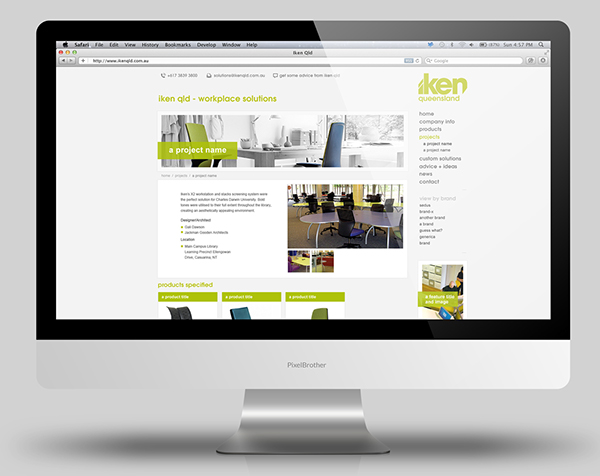 These were simple horizontal folded DL invitations on a nice recycled stock and printed digital-offset, which allowed every invitation to be personalised with the recipient's name on the front.