«Barrymore» pub bears the name of a character in the detective novel «The Hound of the Baskervilles» from a series of works about Sherlock Holmes written by Sir Arthur Conan Doyle — the butler Barrymore, whose collective image was taken as the basis for designing the logo.
Barrymore — the representative of the fifth or sixth generation of Barrymores, perfectionist and owner of all goodness at the genetic level — pathological impassivity, chronic accuracy and punctuality — so necessary traits for great customer service. In addition to the logo an ambigram made up of Latin letter «B» and «P» is used as one of a brand-name items.
The atmosphere of England of the famous Sherlock Holmes era is created by the menu — newspaper The Times of the late XIX century, wines tabloid, a classic English tartan in branded colors of the pub, decorative frames, dividers, Holmes featuring wallpapers and branded ambigram stamp. The interior is complemented by near fifty illustrations about the Sherlock Holmes story.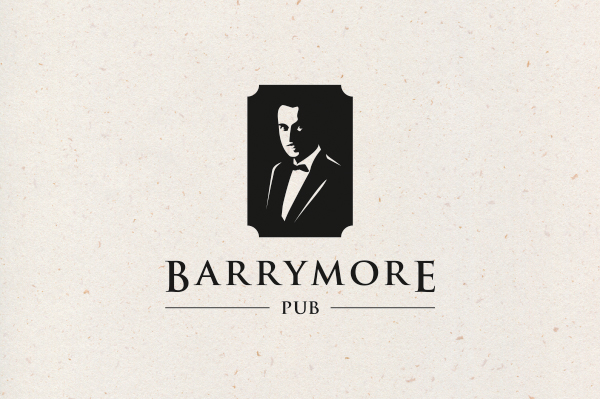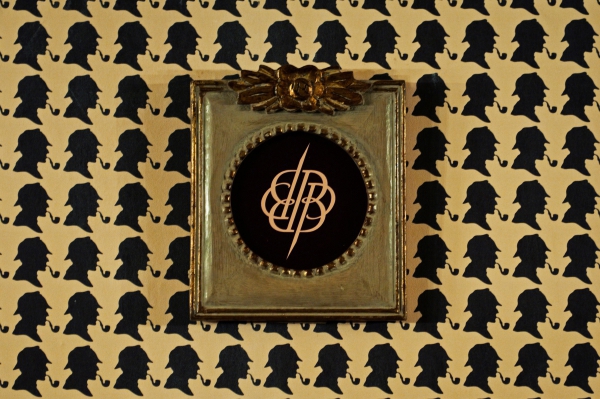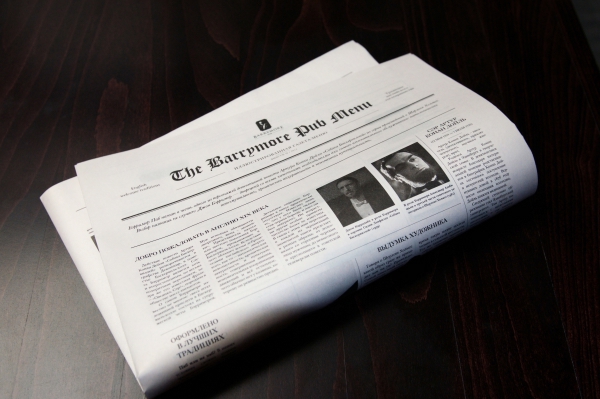 Art Director Maxim Yakovlev.
Designers Maxim Yakovlev, Jaroslav Mymrik.
Illustrator Viktor Gausa.