IndustrialStrange \ Clothing for a noisy generation.
Company founded by me.
Born in the 2006,  produces t-shirts, hoodies, jackets and accessories for the clubbers target.
in italy I.S. is leader on this target segment and the brand awareness is growing up constantly
also because the brand is sponsor and partner of big electronic italian events and some of the most important techno djs and labels. Actually is distribuited in 55 point of sale in Italy and on a famous on-line dj shop all over europe. The marketing and communication approach is based quite totally on the internet 2.0 paltform:
facebook, myspace, youtube and twitter.
Official links
www.industrialstrange.com
www.myspace.com/industrialstrange
www.facebook.com/IndustrialStrangeClothing
www.youtube.com/IndustrialStrangeCom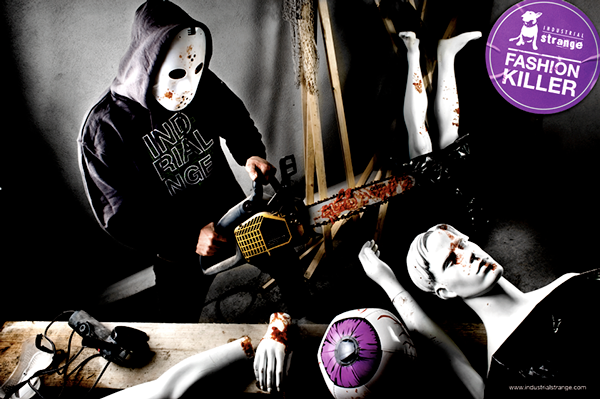 Poster for store opening \ 2006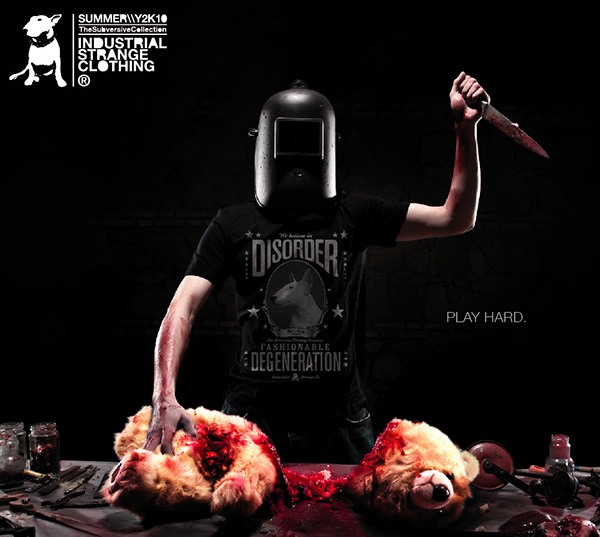 photo & post by Enrico Caputo + Mattia Balsamini